Find a mentor

Web Programming

Mobile App Programming

Programming Languages

Data Science /Engineering

Database /Operations

Others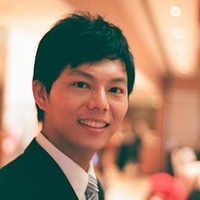 Nelson Tai
Experienced iOS tech lead and developer
- 10+ years working experience, 6+ years experience in iOS app development. - Familiar with agile software development. - Familiar with software architecture optimization and refactoring. - Familiar with version control system. - Love to share experiences with others, keep writing articles on blog. - Open source enthusiast, check out my GitHub pages. - M.S. in Computer Science and Engineering. - Language ability: Chinese (native) / English (good).
Years of experience in iOS app architecture design and refactor, familiar with MVC / MVVM / MVVM-C / Coordinator / VIPER / Redux architectures.
Github repositories
CHTCollectionViewWaterfallLayout
The waterfall (i.e., Pinterest-like) layout for UICollectionView.
AutoHighlightSymbol
A Xcode plugin to add highlight to the instances of selected symbol.