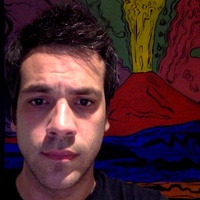 Nico
Senior front end developer that loves clean code!
$10.00
For every 15 minutes
I'm a front end web developer with more than 8 years of experience. I've been working on a moltitude of projects for digital agencies and have an extensive knowledge of front end technologies such as HTML, CSS/SASS (BEM), Javascript(ES5, ES6). I've a great commercial expertise in code optimization and I always try to deliver the most efficient and elegant solutions. Sometimes you really don't need Jquery, one liners for the win!
I've been working in teams with senior developers and I took part to the design and the development process of many project. CSS/CSS3 HTML/HTML5 are my most developed skills.
I've been using wordpress for 5 years now. I've a deep knowledge of the backend panel and of the file structure. I've been, designing and developing templates for more than 3 years so I know each aspect of the CMS.
I've been building professional website for well estabilished brands such as wolfswagen and hyundai motors
Github repositories
donation-tree
Interactive donation system