Find a mentor

Web Programming

Mobile App Programming

Programming Languages

Data Science /Engineering

Database /Operations

Others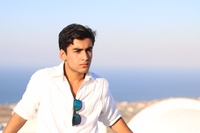 Neekon Saadat
I have spent the past year focusing on android development, and the ins and outs of dynamic problem solving with android apps. I am currently working on learning react-native, but am still a novice on the topic. I have made a barcode scanner app which includes Firebase integration for querying data for later use, and which identifies specific users in a database in real-time using JSON data structuring and user management. I will not be able to build large-scale apps, but I am willing to help with smaller budget apps for cheap prices, and am available 4:00-5:00pm Mondays-Wednesdays & Fridays, and 10:00am-3:00pm on weekends. I am also located in the bay area, and am 100% Californian, so do not worry about accent issues. I am willing to comply with most projects, and will offer a thirty minute evaluation period free, if further explanation is needed for a given project. Although I do prefer to module based payments for projects in order to research any required API's, I am willing to do hourly payment depending on the task at hand, or if there is only discussion of project material. I look forward to helping out, and creating new apps for the codementor community!
I have worked in, and am currently working with a young startup by the name of Isoscope, which has a colonoscopy product that has partial automation, and is controlled with the arduino-mega itself. I have become very skilled with rapid product production with arduino, and can solve a variety of issues and problems on the spot. Due to the circuitry and time involvement required to effectively work with arduinos, I will create all hardware off camera and prepaid, and go through software/code and explanations with 1:1 chats, although I am open to personal preference. I am the most flexible with the arduino framework, and have always been very passionate about it as well. My schedule and pricing will follow the in the same fashion as my android's scheduling and pricing.
I have worked on several projects now at my current collaboration with Flik Inc.. Some have ranged from simple front-end work to more convoluted back-end + client-side + iot sensor data projects. I have recently completed an open source home automation project called Alko, which can control home lighting in a scalable, easily deploy-able, and good looking package with the help of nodeJS and react.