Find a mentor

Web Programming

Mobile App Programming

Programming Languages

Data Science /Engineering

Database /Operations

Others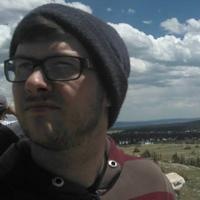 Nicholas Considine
Software Development Manager at 360Alumni
$15.00
For every 15 minutes
Software developer with a passion for working with technology and delivering solutions. I am a Microsoft Certified Professional in Dynamics CRM 2015 and currently work on a large enterprise deployment of Dynamics. I also work with full stack JavaScript and C# extensively. Software Experience: C#, JavaScript, HTML, CSS, JSON, jQuery, Node, Express, Mongo DB, React, Meteor, ASP.NET, SQL, SharePoint, Dynamics CRM 2011-2015, Microsoft GP, Python, Git, TFS, Visual Studio, REST, APIs, MVC Other Expertise: Test Driven Development, Solution design and delivery, continuous integration, Relational database design, Agile
I just started front end work this past year and completed the lions share of free code camps front end developer certification. I have spent most of my career doing back end programming and database development so being able to work on the front end has been very exciting.
The C# I have written is primarily for back end projects and my day to day work involves working with a large C# code base. I have also created some AS.NET applications with C# as the back end. I enjoy the fluid development experience C# offers when using visual studio.
I learned SQL after working as an analyst and it gave me a great understanding of data structures. I created my first relational database when working at EMIT technologies which was used to compute upwards of 3 million possible pricing combinations.
When I started using node it really changed my opinion about JavaScript. The ability to create command line based applications using JavaScript was amazing. I learned most of the node I know from nodeschool.io.
jQuery feels like magic the first time I used it but it has given me a greater understanding of the DOM. This is mostly because when trouble shooting jQuery I had to get to know the DOM much better than I did previously. As far as JavaScript libraries go it is unmatched. Not to mention using it for rest calls and async programming.
Mongo felt alien coming from SQL but after creating a couple data driven applications it started to make sense. De-normalization still feels strange but I am getting the hang of it.
Meteor has been an amazing platform to use. I built a small application to help researchers collect data using it. http://research-helper.meteorapp.com/
I currently work on a large enterprise deployment of dynamics using a lot of xrm. I have worked with dynamics since version 2011 and managed multiple deployments.
I have worked with JavaScript in both the front and back end and I really enjoy the language. It offers the object oriented features of C# but can lend itself to functional programming quite readily.
The .NET framework can feel daunting at first but once you gain comfort with it and demystify the CLR and your compiled libraries it is a true delight to work with. I created an application that connected to Dynamics CRM and would create order records in the system by referencing many entities.