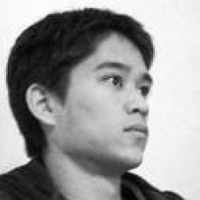 Nathan Wong
Startup CTO who loves programming and teaching
$35.00
For every 15 minutes
I've spent the past decade running technology startups, building development teams, and shipping products. One of my favorite parts about this experience was the opportunity to mentor and support other developers on the team, and watch them grow as individuals and developers over the years. Programming can feel like magic at times, but there's nothing fundamentally magical about it - I want to help people understand programming at a deeper level. I mentor and teach part-time at a developer bootcamp in order to share as much knowledge as I can locally.
Eastern Time (US & Canada) (-05:00)
English
I have been building web apps for many years. I have also built and maintained apps for 5+ years, providing a deep understanding of how to architect an application up for being flexible and maintainable down the road. I have also taught Ruby on Rails and React at a developer bootcamp.
I've built two technology companies, plus launched many other projects. I believe shipping is a feature, and all developers should have their work showcased by launching to the public.I can help with building a product that users actually understand.
DevOps makes life as a developer easier, and is something I think all developers should dabble in. Whether it's to handle scale or to manage fast, safe, repeatable deployment processes, whether virtualized in the cloud or on physical hardware, I can help with DevOps issues.