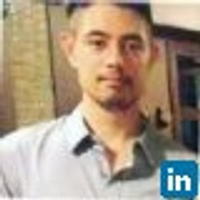 Nathan Tarr
For every 15 minutes
I first encountered Python at university where I undertook a casual contract to develop a 3D experiment based on Python libraries PyEPL and YellowCab 3D experiment. I extended the YellowCab Python project to support a research study involving the cognitive disorder, Prosopagnosia. I was required to let the research participant experience being taken through a 3D town. I needed to allow the town layout to be data driven as well as define in the data the route the camera would move past the landmarks in the town. My code needed to interpolate the camera position between positions defined in the town layout .data as well as perform smooth rotations.. Although I was reusing existing code I had to first understand it and then adapt it to the contract requirements. My next experience came during my role as a Test Analyst full time. Testing was being performed on a web-based product. I had helped manually configure virtual machines that had been provisioned by the infrastructure administrators, and installed Selenium standalone server and various versions of web browsers, one for Google Chrome, one for Firefox and one for Internet Explorer. I had also experienced manually configuring virtual machines on VMware workstations and taking snapshots of useful configurations. I got involved in adapting the structure of the web-based product into using the page-object pattern in Java code objects, recording XPaths and using Selenium with Java to send commands to drive the web browser on each virtual machine hosted on the ESXi servers. I started to further gain experience in working with Bamboo to provide an automated test plan to compile the Java code and run the Selenium tests. But in order to achieve this I had to manually configure the CentOS Linux bamboo agents with the correct software including Java and Maven. This involved using bash commands and programs such as yum as well as text editing programs to configure the capabilities of the bamboo agent. This manual configuration became less maintainable and the infrastructure administrators had introduced Puppet automation scripts to distribute software configuration to each bamboo agent Linux machine. I had helped contribute to those puppet scripts stored in Subversion source code control to update the version of Java being configured. I ended up transferring internally to the role of Junior DevOps Engineer and gained exposure to interacting with VMware ESXi further by using the PySphere Python library, to power on, power off and snapshot virtual machines for use in automated plans in Bamboo. This was later further extended to interact with Amazon Web Services cloud platform where Python API libraries were used to interact with EC2 instances and manage the contents of associated S3 buckets, where the concept of powering on and powering off virtual machines or cloud instances was abstracted, and reverting to a certain snapshot involved either selecting the snapshot on the VMware virtual machine or picking the appropriate S3 bucket using the Python Boto library and a custom Python library around the S3cmd utility. I currently work as a freelancer helping maintain a website for a client that has hosted their site on the Google Cloud Platform using the Google App Engine with Python as language of choice. I worked on extending the existing website functionality to import data from a Google sheet into the Google Datastore. The data in the Google Datastore was used to present the dynamic content of the website using Python and webapp2. One of the requirements was to display a set of images in a random non-repeating sequence. I also used a Google API to shorten the URL to enable website visitors to share a URL on twitter and Facebook. This also involved coding the appropriate HTML, CSS and Javascript to provide the linking of social media applications. As a Python developer I came to use PyCharm.
I first encountered Java and Hibernate at university and was required to develop an application combining Struts framework and Hibernate framework and during class gain a very quick and upfront understanding of relational databases and the mapping of database objects to Java objects. I currently work full time as a Java software engineer and some of my daily tasks are reviewing and processing merge requests using Beyond Compare and GitLab. I understand Maven project structure and artifact dependencies. I am working on contributing to a web service API that runs on a Java EE application server using ensuring API documentation is up to date using Miredot and the API requirements have some verification using libraries available through Maven such as TestNG, JBehave, RestAssured and Hamcrest. As a software engineer I use SonarLint plugin in IntelliJ. I also previously used Eclipse before using Intellij. The testing of the Java EE application involves first the use of a custom Linux Docker image containing a configuration of the software to be stood up and torn down after testing is complete. Docket compose is used to provision the required Docker volumes shared across Docker containers, and provision the database, web app and maven container which provide the software and the intended test all within the same docker network.
I started with a interest in game engines and game development frameworks. It started with the DirectX SDK using C++ followed by Microsoft XNA using C#. During university and my studies I also used OpenGL to help contribute to the MUGE or Macquarie University Game Engine. My main contribution was developing the code to import the mesh of a 3D model developed and exported into .obj format from Milkshape 3D or Blender. I later came to find out more about the Unity Game Engine which uses C# for game object scripting and I have made recent attempts to develop a Facebook game hosted on Firebase and delivered to Facebook using Firebase functions.
2009
Client: Macquarie University
Assisted client as freelancer to maintain website hosted on Google Cloud Platform using Google App Engine with Python and integration with other Google applications.
Average Rating
5.0
(21 ratings)
Amazing mentor, takes the time to listen and does his best to help you out.
Brilliant work, I will maintain N. Tarr as a contact for any future work as it comes up as he is my singular choice for code development.
helped me tremendously through all phases of this project inclusive of documentation. I endeavour to progress to Nathan's level as a code developer myself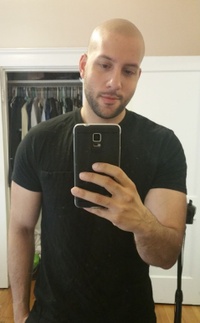 Nathan is a talented programmer. Hes been instrumental in helping me understand of python and guiding me along the way through some fairly intricate code. Highly recommended.
Very knowledgable and pleasure to work with! Solved my problem easily! Thanks to him!
I highly recommend Nathan as a Code Mentor. He will go that extra mile during jobs. Thorough and excellent work. Hire him!
Awesome and patient. Willing to do his utmost to help you by taking the time to fully understand your problem. Would recommend for anyone
Happily taking on parallel work whilst eagerly bringing ongoing work to an operational state.
Dedicated! (steps in when my schedule keeps m tied up despite being under the weather)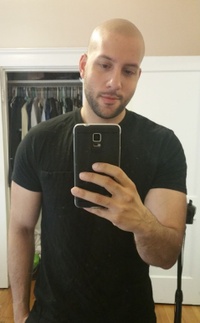 this guy is simply amazing
VIEW MORE REVIEWS