Find a mentor

Web Programming

Mobile App Programming

Programming Languages

Data Science /Engineering

Database /Operations

Others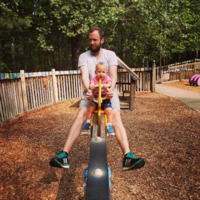 Nathan Sutton
For every 15 minutes
A pragmatic data scientist with experience developing scalable platforms from ingestion through to production. Major strengths include six years of statistical modeling. Strong communication skills with a publication record in top-tier journals. Core competencies in in R, SQL, C, and Python languages, collaboration with Git, and managing AWS cloud infrastructure.
I engineered the internal R package for my company - this automates routine tasks in our workflow and ensures that our models are both reproducible and statistically sound. I moved our prediction engine from base R to h2o.ai – this allows our data science team to scale up our workflow as we reach more clients with our predictions.
I began my data science training with a M.S. in Ecology and Evolutionary Biology from the University of Tennessee. After working for a year as a research association at Oak Ridge National Lab, I transferred to a full-time data science role at a healthcare startup. I have built my company's data science platform for predictive modeling in R - this ensures our team builds statistically valid, generalizable models.
I am very well versed in the H2O machine learning library, and I have worked to transition my compnay's predictive engine over to this framework. This has allowed us to scale up to larger datasets as well as speeding up training by distributing work to all cores in a machine.