Nathan Strauser
experienced full stack web developer, specializing in meteor and node
Average Rating
4.9
(13 ratings)
Sep 2015
Amazing knowledge and communication!
Feb 2015
I wouldn't be able to say enough good things about Nathan if I wanted too. So I won't say too much, just work with him! He explains concepts really well, has plenty of patience and he made short work of any problems I had. Thanks, Nathan!
Jan 2015
Nathan was very helpful! We will be contacting him again for future Meteor consulting.
Dec 2014
Nate knows his stuff and was really quick to grasp what the project was about. Highly recommended
Nov 2014
Great session. Very helpful.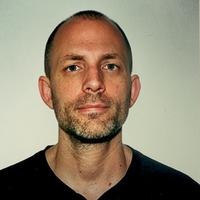 Nate was awesome. He explained everything in a way that was very easy to understand. And he knows Meteor really well.
May 2014
Another great session with Nate, tackling and solving a really tough meteor + mobile integration issue
Nate knows Meteor really well and is great at finding ways to simplify and speed up code. He also explains concepts in a straightforward and clear way
Feb 2014
Nathan was able to help me isolate the issue quickly and fix it. We also had a good discussion about broader architectural and performance questions with Meteor