Find a mentor

Web Programming

Mobile App Programming

Programming Languages

Data Science /Engineering

Database /Operations

Others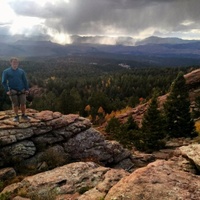 Nicholas Arthur
Fullstack (specializing frontend) dev: prev at Adobe, Fractal Industries, NGP VAN, SUNY Binghamton CS grad
$20.00
For every 15 minutes
I specialize in frontend JS development with the latest technologies, including React, Webpack, ES6+, advanced HTML5 features, etc. I also do fullstack work, such as for my current project: letsclimbstuff.com
I was one of the lead developers and JS architect for a large web application using Angular 1.5+ components.
I worked extensively with LeJOS during my research at Binghamton University
Github repositories
Skimagine
Virtual reality skiing
Webpack-Dev-Server (3.6.0): What I Wish I Knew
Learn how to best avoid some common pitfalls with Webpack.
How to: Modernized AngularJS 1.5+ with ES6, Webpack, Mocha, SASS, and Components
Learn how to modernize AngularJS without making a framework jump.