Not looking for Nancy Developers? Find other types of developers:
View Profile
Freelance Nancy developer in Hamburg, Germany
Full Stack Engineer and MongoDB Expert with Theory Background
My HTTP framework of choice, I use it whenever I can. I appreciate the fact that it allows different architectural models, fine-grained control and remains simple at the same time.
View Profile
Freelance Nancy developer in Ottawa, Canada
Software developer with experience in: iOS, AngularJS, NodeJS. - Python and AI learner.
I'm a developer with around +7 years of work experience working with different technologies like Swift, Obj-C, AngularJS, NodeJS, .NET, C#. I have been involved in all the software development life cycle using Scrum as agile methodology.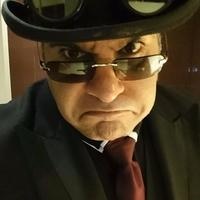 View Profile
Freelance Nancy developer in Manchester, United Kingdom
Engineer with 20+ years web, desktop,devices. Mixing TDD, BDD & MDD, EA, Stats, Math & Code into a fizz of a biz.
Hi! My name is Ethar, though you'll get away with pronouncing it "Ether". "I love coding!" and despite that intro, I don't like sounding like Donald Trump. Not that you could ever confuse us two really :) I've been a full stack guy for over 20 years and these days, churn out JS, Node, C#, both SQL & NoSql and run on AWS, including developing IoT platforms and Alexa skills. As well as coding help, I also encourage developers and architects to look at problems differently. Committing to effective, clean, value driven solutions is crucial and my experience both in code and business provides a unique slant on why code is written in the first place. I also regularly recruit, so understand the needs of folk trying to break into the industry. Despite over 22 commercial years in the IT indust...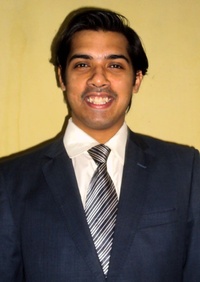 View Profile
Freelance Nancy developer in Kolkata, India
Full stack .NET/Classic ASP/Angularjs2 developer
Official contributor to the Sendgrid c# .NET SDK. Github link : https://github.com/sendgrid/sendgrid-csharp/ My javascript,jquery and Angular2 answers in Stackoverflow https://stackoverflow.com/users/3162724/niladri Microsoft Certified Professional .NET Developer(MCTS/MCSA) with a passion for software development and in depth knowledge of OOP. 6 years of software development experience spanning ASP.NET 2.0 to ASP.NET Core 1.0 in C# including high transaction oriented insurance,transportation domain applications. Experience in ASP .NET MVC 3.0/5.0 framework, ASP .NET web api 2. Familiar with Singleton ,Factory design patterns, Generic Repository pattern in C#. Worked on several code rewrite/migration projects from Classic ASP to ASP .NET C#/MVC. Also Worked on web service integrati...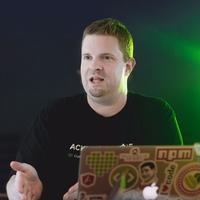 View Profile
Freelance Nancy developer in Murfreesboro, United States
CTO / Chief Architect at Acklen Avenue
Byron is a 30+ year veteran in software development and his passion for great code and innovative products has never wained. Byron's background in quality software development, project management, and product ownership has given him the knowledge to lead teams and developers to consistent success!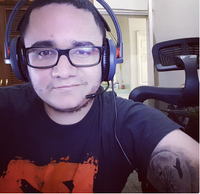 View Profile
Freelance Nancy developer in Tegucigalpa, Honduras
Clean code developer
Developer strongly focused on writing clean and testeable code that's easy to refactor and mantain. I've been a programming instructor and I'm currently teaching web technologies at UNITEC (technological unversity in Honduras)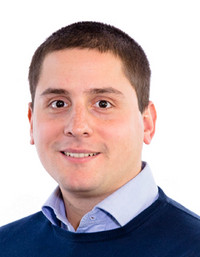 View Profile
Freelance Nancy developer in Copenhagen, Denmark
Enthusiastic software developer, CTO, entrepreneur
I have a background in computer engineering (BSc) and computer science (MSc), I have been programming for the last 10 years, for personal and professional purposes. I enjoy discussions about programming languages, frameworks and technologies and I dedicate part of my time to the investigation of the new founding. At the moment I am employed in Microsoft, based in Copenhagen, Denmark. I also run the start-up Ambitious Technology Investments as CTO, where I work at the development of online platforms: secondhandbikes.dk zetlead.dk I enjoy to go fishing, swimming and freediving, as well as travelling with my girlfriend.
View Profile
Freelance Nancy developer in Asker, Norway
Game programmer with a passion for web technologies
I'm a developer in mind, musician in heart, and I love to cook. Core member of http://wiring.co. Employee and co-owner of http://attensi.com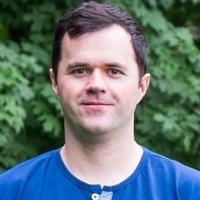 View Profile
Freelance Nancy developer in Kursk, Russia
Experienced Software Engineer
I am a software engineer with over 10 years of experience. Experience mostly in web development and a little bit of mobile and desktop apps. I like to study new languages/technologies. I like to work with Golang, ES6 dialect of JavaScript and new .Net Core.
View Profile
Freelance Nancy developer in Pittsburgh, United States
.NET MVP (C#), experienced architect and developer, community leader and speaker
I'm a C# MVP and also consider myself a Common Sense Evangelist. I prefer using the right tool for the right job and also strive to build reliable, testable and maintainable solutions. I specialize in distributed systems and thoroughly enjoy building scalable systems. When I'm not doing that, I'm either running a local user group (currently Pittsburgh SteelCloud, a distributed app dev group) or speaking at regional events (user group meetings, code camps, regional conferences).
View Profile
Web developer at Acklen Avenue, former Java instructor for UNITEC.
Are You a
Nancy
Developer?
Get paid while making an impact. Become a Codementor for the next wave of makers.
Apply Now