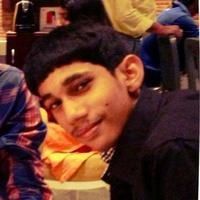 Naman Dwivedi
Expert Android developer and consultant
$15.00
For every 15 minutes
http://naman-dwivedi.in Ranked No.1 in India in terms of stars on Github projects. I have over 5000 stars and 1500 forks on my projects. Developed the official app for the Indian Prime Minister's office under mentorship by Google. Awarded by the Prime Minister of India and invited by Google to their HQ in Mountain View. Have been a speaker at DroidCon (India's largest Android conference) for the past 2 years.
Github repositories
Timber
Material Design Music Player
MaterialPowerMenu
A demo of the power menu with Reveal and other animations
Beginner's Guide to Android's Transition Framework
This article will introduce you to Android's Transition Framework and how to make simple animations with it.