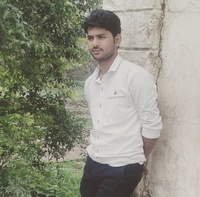 Naeem
Full Stack Javascript Developer
I develop varieties of applications, from Desktop to Tablets to Mobiles, All using HTML/CSS. I know Canvas, and all the html5 API's, and really the best one in CSS
i have been working on javascript, mostly on Angular and NodeJS, since i started my career in IT.
MySQL
- 4 years experience
i started studying mysql as a college student, and now it has become my regular job to handle mysql database using nodeJS
I have a deep understanding of Jquery, right from the base, how jquery is written, how plugins are developed, and how to make things work in jquery
Being a JavaScript developer, I have naturally gained expertise on NodeJs. Though I prefer using MySql over Mongo, and i am used to Express. i have been working on javaScript, mostly on Angular and NodeJS, since i started my career in IT.
I am a Javascript Developer, having good understanding of prototyping, callbacks and asynchronous nature of javascript.
I write mongoDB queries everyday. Have been using mongoDb for a long time
Mongoose is my favourite library to interact with mongoDB using nodejs. Mongoose provides a straight-forward, schema-based solution to model your application data. It includes built-in type casting, validation, query building, business logic hooks and more
Creating Public & Private Node Modules
Creating private or public modules is especially helpful in making your code reusable, distributive, and modular! Learn how to in this tutorial.
Average Rating
5.0
(3 ratings)
Naeem was awesome! I had a lot of architecture problems with my code which he helped me sort out and fixed bugs that I had as well. Definitely will be using his expertise again.
great help from Naeem - looking forward to more sessions with Naeem
amaazing work - great !!!!