Not looking for Mvvm light Developers? Find other types of developers:
View Profile
Freelance Mvvm light developer in Ahmedabad, India
.NET, C# & Xamarin stack code monkey, hoping since 7+ years
Throw me some C# or .NET or Xamarin, I live on that. Your problem will be casted to acceptable solution !!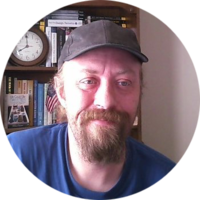 View Profile
Freelance Mvvm light developer in Vilcabamba, Ecuador
C#, TDD, and and Clean Coding Expert with 18 Years Experience
I am an experienced, committed software engineer who continually seeks clean, elegant solutions to business challenges. My lifelong passion for technology drives me to proactively expand my horizons, constantly exploring and evaluating new languages, platforms, frameworks, tools, and best practices and applying them in my work to produce truly awesome results. I also believe that a fundamental prerequisite of highly successful teams is the open, honest interchange of ideas, feedback, and experience, culminating in an environment of personal and professional growth for all involved. It is in this spirit that I offer to share my experience with others as a CodeMentor.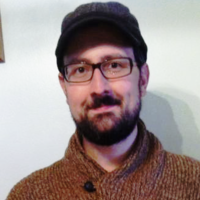 View Profile
Freelance Mvvm light developer in New York, United States
Nearsighted Visionary
I'm a professional Xamarin developer, certified by Xamarin itself (now part of Microsoft), with over a dozen apps in both the app store and the play store... some native, some Xamarin.  I've written apps in Objective C and Swift, for iOS, and in Java for Android, but switched to Xamarin when it was first released because it's so much better.  I have over 10 years experience in full-stack mobile software development - I've led teams of developers (from 2-16) through conceptualization, design, build, and deployment, through to support and incremental version updates as required. I started my career as a video game developer, and later lead programmer... I wrote C++ code for several Xbox 360, PS3, and PC games. I've also written 2 full books on programming, and have contributed articles ...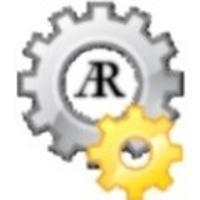 View Profile
Freelance Mvvm light developer in Ottawa, Canada
Veteran Developer Eager to Lend Expertise
Diligent and versatile software professional with extensive experience in Microsoft technologies. Create highly innovative software products, centred on business requirements. Adept at presenting complex technical scenarios and training to diverse audiences. Very effective communication and relationship building skills, with a reputation for thoroughness and attention to detail, delivering solutions within tight deadlines.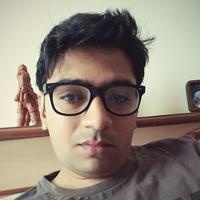 View Profile
Freelance Mvvm light developer in Ahmedabad, India
Lead programmer with 6 Years of experience in asp.net, c#, mvc
Thank you for visiting my profile. I have a vast experience of working with software, having worked over 6+ years in this field. During these years, I have worked and gained knowledge of Microsoft Technologies, web designing and Internet marketing. Apart from my technical skills, I would just like to emphasis my personality traits. I have a positive attitude in towards all aspects of life. I carry out all duties with a great sense of responsibility and commitment. Additionally, I am easily adaptable to change, sociable, enjoy taking on challenges, and possess a burning desire to constantly improve. My Technical skills are : - C#, - MVC, - MVVM, - Design Patterns, - Web Forms, - Windows Services, - WPF, - HTML, - CSS, - JQuery, - SEO Thank you for your in...
View Profile
Freelance Mvvm light developer in Bratislava, Slovak Republic
Senior Software Architect
I love taming the complexity of real-world problems and creating software solutions by applying the craft, art and science I was able to absorb during my professional career.
Are You a
Mvvm light
Developer?
Get paid while making an impact. Become a Codementor for the next wave of makers.
Apply Now