Not looking for Mvvm Developers? Find other types of developers: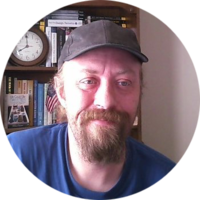 View Profile
Freelance Mvvm developer in Vilcabamba, Ecuador
C#, TDD, and and Clean Coding Expert with 18 Years Experience
Ever since starting to work with the

MVVM

pattern in 2010, I have appreciated its focus on separating view representation from underlying view logic. WPF's powerful binding subsystem works hand-in-hand with the

MVVM

pattern, enabling engineers to create modern, media-rich applications.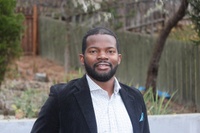 View Profile
Freelance Mvvm developer in Kamloops, Canada
Help with your Homework | 10+ yrs experience | Senior Software Engineer
You need something 90% of Software Developers can't deliver. You want results. Here are testimonials: "Peter is a very competent programmer across multiple disciplines and has achieved a great deal with regards to his technical competency and professional manner in front of clients. He works well on his own with minimal input or as a team member and his reports are always accurate." - Vincent Magallona (former Team Lead) Specialties: 1. Help you with homework and programming course 2. Mentor new developers 3. C# .NET or Java 4. Excellent communication within and between teams 5. Your personal coach to help get a Software Developer job and support your family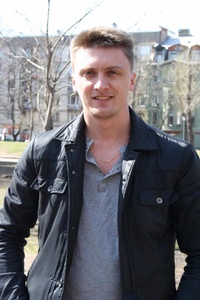 View Profile
Freelance Mvvm developer in St Petersburg, Russia
Senior Software Developer and System Architect
Software professional with over 15 years of diverse application experience in Mobile, Enterprise, Server, Internet, and Personal Computer systems. Excellent problem solving and communication skills. Hardworking team player who is also able to work independently.
View Profile
Freelance Mvvm developer in Dagenham, United Kingdom
Implementation of

MVVM

in large scale, real-time applications, 500+ users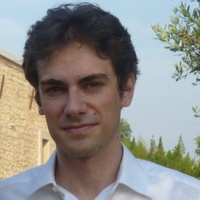 View Profile
Freelance Mvvm developer in Dublin, Ireland
WPF / Xamarin Software developer
I am an electronic engineer and I worked in the field of Industrial Automation for several years, both as PLC software developer and as C#/HMI software developer. I developed a huge range of applications, working in a team and also as an independent developer. My specialization is to create C# - WPF software that connects to real-time devices. I am the owner of Mesta-Automation.com, a popular blog about C# software development for Industrial Automation. I have a popular YouTube channel and can also be found on GitHub.
View Profile
Freelance Mvvm developer in Redcliffe, Australia
Full Stack Developer
Subhendu is a full stack developer , expert in WPF,WCF,C#,SQL and also worked on HML5 ,Angular and Node.js Have with GEs Predix based solution and brilliant manufacturing. Have worked on various industries like healthcare,home entertainment and manufacturing . Subhendu has his expertise around Microsoft technologies , mainly in .NET ,WPF,C# and SQL and Adobe Flash.
View Profile
Freelance Mvvm developer in Berlin, Germany
Coach at Code Branch
Co-founder of Code Branch, where we coach students and entrepreneurs.
View Profile
Freelance Mvvm developer in Manaus, Brazil
Hi I`m Platform Developer and Research on Nokia Institute of Technology. I work with mobile technology by 3 years and with microsoft Technology by 5 years. I`m using the money to finance my independent academics researches. If you want help and if you want help me, please contact me. I have strong knowledge in mobile development to Windows Phone, Windows Products, Android, Meego/Tizen and Symbian with C#, C++ (Qt Framework[QML / QT5] and ISO) and Java languages.I have experience with C/C++ development in Eclipse with GCC/ Eclipse CDT / Visual Studio 2010 / Visual Studio 2012 / Visual Studio 2013 for drive development and middlewares to RFID/NFC devices and All Windows based devices. Have experience with ALM and software engineering using tools(git, SVN, TFS 2012, TFS 2013, Fabricat...
View Profile
Freelance Mvvm developer in Ahmedabad, India
.NET, C# & Xamarin stack code monkey, hoping since 7+ years
Throw me some C# or .NET or Xamarin, I live on that. Your problem will be casted to acceptable solution !!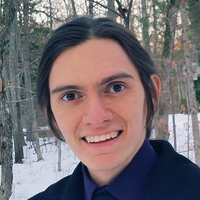 View Profile
Freelance Mvvm developer in Durham, United States
Diversely experienced tutor and freelancer specializing in Python, JavaScript, HTML, CSS, C++, Java, and AutoHotkey.
Experienced Tutor with a demonstrated history of work in education. Skilled in Python, Javascript/HTML/CSS, Java, C++, and AutoHotKey, with experience in Ruby, Haskell, and C#/.NET. Strong education professional with two Bachelor of Science (B.S.) degrees in Mathematics and Physics from North Carolina State University, graduating as the valedictorian in Physics.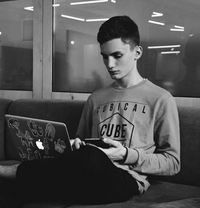 View Profile
Freelance Mvvm developer in Kiev, Ukraine
Mobile Dude
Bonjour! I am Bohdan, mobile apps developer. Need help or advice? Urgent homework or deadline got too close? I am the guy you was looking for.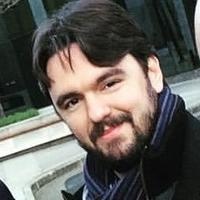 View Profile
Freelance Mvvm developer in Sao Jose do Rio Preto, Brazil
Keep it simple :)
As a self-taught programmer, I know overheads and trade-offs very well. In other words, I am very much a performance-aware person. My ultimate goal for each project I partake in is to build robust, scalable and cost-efficient codes. With more than 15 years of experience, I catch onto business rules quickly and am able to make formative suggestions. It's a known fact that programming constantly evolves and will produces new tools. There will always be more to conquer but that is where the fun is. Solutions are easy to identify and implement when and only when meaningful conversations about clients' need and challenges take place.
View Profile
Freelance Mvvm developer in Tver, Russia
Experienced full-stack software engineer specializing in .NET, Javascript, AngularJS, React and VueJS
I worked as a backend developer, software architect and design-centric front-end developer with some proccess management for more than 12 years. I am confident in C++/C#, Javascript and all crazy modern (but not limited to) software and product design tools we have to use every day. I like to prototype fast and develop with pleasure. I consider myself as a consultative source of information for others inside or outside the company to help you to understand the importance of the projects to which you are assigned and the role that you plays within it. I can help you to realize the vision and the real value of your product by division, simplifying and building well-collaborating environment at every stage of the software development process. I provide lower rate for long term mentoring. F...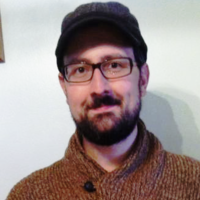 View Profile
Freelance Mvvm developer in New York, United States
Nearsighted Visionary
I'm a professional Xamarin developer, certified by Xamarin itself (now part of Microsoft), with over a dozen apps in both the app store and the play store... some native, some Xamarin.  I've written apps in Objective C and Swift, for iOS, and in Java for Android, but switched to Xamarin when it was first released because it's so much better.  I have over 10 years experience in full-stack mobile software development - I've led teams of developers (from 2-16) through conceptualization, design, build, and deployment, through to support and incremental version updates as required. I started my career as a video game developer, and later lead programmer... I wrote C++ code for several Xbox 360, PS3, and PC games. I've also written 2 full books on programming, and have contributed articles ...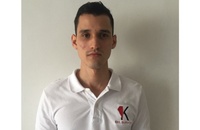 View Profile
Freelance Mvvm developer in Armenia, Colombia
FullStack Ruby On Rails, React.js, Leader of a qualified team of developers.
Im Sebastian Velandia a Full Stack Developer that have been working with Ruby On Rails more than 5 years ago. I build web apps from scratch with automated testing TDD or Test Driven Development and Quality Assurance processes. My online reputation here: https://www.fiverr.com/ssoulless And you can find me on Twitter as: 'at'bastianvelandia If you are interested in work with me let me know and I will give you further information.
Are You a
Mvvm
Developer?
Get paid while making an impact. Become a Codementor for the next wave of makers.
Apply Now