Freelance Mvn Developers Available for Hire
Hire Now
Freelance Mvn developer in Buenos Aires, Argentina
Versatile and experienced full-stack software developer. Lots of technologies.
Have been using Maven for most JVM based projects for a long time.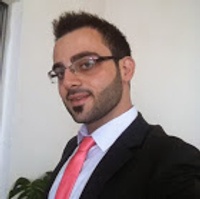 Hire Now
Freelance Mvn developer in Beirut, Lebanon
Full-Stack Professional Web Developer
I have used maven for dependency management for an enterprise JAVA application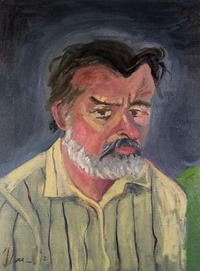 Hire Now
Freelance Mvn developer in Brooklyn, United States
I turn ideas and actions into software and back again.
I've been the driving force behind a great variety and quantity of software built for both the market and internal audiences. I excel at matching technical means with business ends to build innovative and stable applications that can evolve with changing opportunities and circumstances. I have a superb record of delivering projects on time and on budget, a roster of delighted clients, and deep ties to the development community. I practice and spread techniques that increase quality, speed time to market, and decrease costs. Foremost among these are test driven development, service oriented (reactive) patterns, and reliance on business process execution engines over custom application logic. Recent years bring containerization, cloud native architectures, and functional programming techniqu...
Hire Now
Freelance Mvn developer in Warsaw, Poland
Lead engineer with 10+ years development experience & background in delivering training courses
I have been delivering technical training courses for over 7 years on a variety of subjects - I can help by giving full courses, pair programming to help you learn or if you have a specific problem you're trying to solve I'll work with you through it to help you resolve it and understand the solution. Outside of CodeMentor I am a Lead Engineer based in London & SF - I have experience working in large corporations & startups across Java, iOS, JavaScript & Web Technologies. ** If you belong to a group that is underrepresented in tech, and money is an issue, please ask me about reduced rates. **
Hire Now
Freelance Mvn developer in Bucharest, Romania
Software Engineer - designer, architect
I have deep knowledge about maven, I used to manage my projects.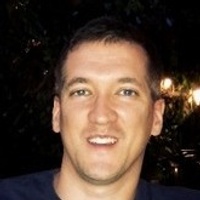 Hire Now
Freelance Mvn developer in Slovenska Bistrica, Slovenia
Senior Software engineer and an open source enthusiast and supporter
Been using Maven for easier application builds.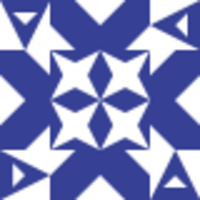 Hire Now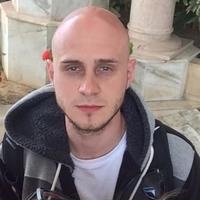 Hire Now
Freelance Mvn developer in Voronezh, Russia
Software developer
Most of the time I work on enterprise grade projects in banking and healthcare fields. At leisure I teach friends of mine how to program and automate their daily routine.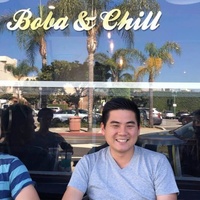 Hire Now
Freelance Mvn developer in Los Angeles, United States
Software Engineer
I've worked as a software engineer in both large corporate and small startup environments. I have experience building server backend systems, front end web user interfaces and mobile applications.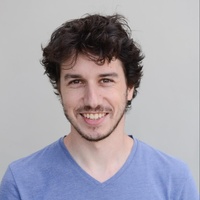 Hire Now
Freelance Mvn developer in Tel Aviv, Israel
Software Engineer, Machine Learning Enthusiast
Experienced software engineer that loves solving problems. Fast learner, autodidact, always learning. Very good at analyzing complex problems and finding simple solutions. Built mobile apps (iphone/android), scaled backend infrastructures (java, aws), and played a lot with data. Have a background of in-depth understanding of computer networks, operating systems and information security. Now playing around with deep learning. Interested in self-driving cars and preventive healthcare. github.com/davidbrai medium.com/@davidbrai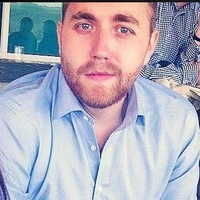 Hire Now
Freelance Mvn developer in Bracknell, United Kingdom
Expert Senior Software Engineer and Mentor
DISCOUNTED RATE - I am offering a reduced rate for a limited time as I am new to the codementor platform. My heart is in Scotland, but I live in Bristol UK. I have over 10 years coding and teaching experience. I have previously worked at a leading British University, a top UK Security Consultancy and currently one of the foremost Consulting and Technology companies in the world. I am also a published Computer Scientist in Human and Computer Interaction.
Hire Now
Freelance Mvn developer in Copenhagen, Denmark
Senior Java/Web Developer
I've setup almost all of my projects in recent years using Maven. Also I've migrated almost all legacy projects of the company to Maven 3.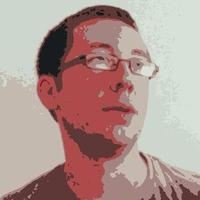 Hire Now
Freelance Mvn developer in Paris, France
Senior Java Developer, Agile Enthusiast
I am a senior java developer with more then 13 years of experience. I a am an extreme programming enthusiast, I practice mob programming on a regular basis. My areas of interest : Test Driven Development (TDD), Behavior Driven Development (BDD), Clean Code and Refactoring, Mob programming.
Hire Now
Freelance Mvn developer in Brasília, Brazil
Software Architect
Have migrated A LOT of applications to use Maven. Have setup different artifact servers, like Nexus, Artifactory and Archiva. Experienced also on archetype creation, multi modules projects and Jenkins jobs setup.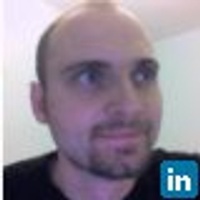 Hire Now
Freelance Mvn developer in Łódź, Poland
Full Stack Java/JavaScript Developer and Architect
My primary experience is in backend development with Java technology stack. I architected, developed and implemented web applications and automated Continuous Integration and Delivery for commercial products. My secondary experience is in Node.js and it is gaining more of my interest recently. Especially serverless applications on AWS. I have also basic experience in creating frontend applications using AngularJS, Bootstrap and React.
Are You a
Mvn
Developer?
Get paid while making an impact. Become a Codementor for the next wave of makers.
Apply Now