Freelance Mvc Developers Available for Hire
Hire Now
Freelance Mvc developer in Vancouver, Canada
Full-Stack CEO, Lean Startup Consultant, Super Genius, Force of Nature
A leader. A brother. (Possibly) Your secret lover. Also referred to as "Who was *that*?" or "What just happened here?", Justice Gray is what would happen if a professional wrestler and a computer scientist had a baby, that baby married a hurricane and they had a child named Justice. He is passionate about Lean Startup principles and ideals, and Agile like a vast, predatory bird. Most importantly, he is a builder who loves to build: building applications, building teams, building businesses and building dreams. When he's not saving the world one company at a time, he can be found espousing his thoughts either on LinkedIn or at whoisjusticegray.com. Note: If you are looking for a much less prohibitively expensive - but possibly more talented and equally handsome - resource to singlehand...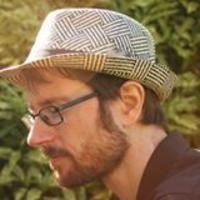 Hire Now
Freelance Mvc developer in Islington, United Kingdom
CTO and full stack/CMS developer on MS stack, 22 years experience
I've worked as a CTO, in agencies, and as a one man solutions shop for small businesses. I've used 2 commercial CMSs and built 2 of my own. Very experienced developer from hardcore search algorithms to building jQuery plugins for responsive design. Just started a project to market the second CMS I wrote commercially - currently converting it to ASP.Net Core. Currently tech mentoring startups at Microsoft Ventures London.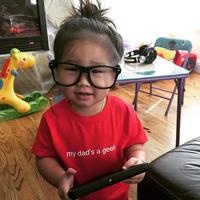 Hire Now
Freelance Mvc developer in Wylie, United States
Telerik Kendo UI & Angular Developer Expert, MSDN Author, MCPD, Coder, Hacker, App/Dev Principal Architect @ Pioneer Natural Resources, Blogger, Dad, 💚 TypeScript, MEAN Stack, .NET Core, URF.NET, URF.Core
Able to do scheduled sessions on same day of request, please schedule and we can coordinate from there. Didn't have a self introductory video for my profile, however here's one of my training videos on one of my expertise listed: frameworks. http://blog.longle.io http://twitter.com/lelong37 http://developer.telerik.com/community/developer-experts http://codeplex.com/site/users/view/lelong37 http://linkedin.com/in/lelong37 http://msdn.microsoft.com/en-us/magazine/ee532098.aspx?sdmr=LongLe http://github.com/lelong37 https://www.nuget.org/profiles/lelong37 https://www.nuget.org/packages?q=urf https://github.com/urfnet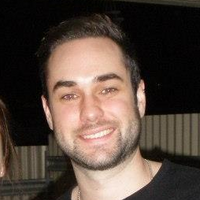 Hire Now
Freelance Mvc developer in Perth, Australia
Full Stack Web Developer / Application Architect
My journey as a web developer began by building websites and web applications while completing my Bachelor of Computer Science degree in 2005. I've now accumulated over a decade of industry experience with a broad skill-set spanning the entire web technology spectrum. Over the course of my career I've coordinated countless project releases and delivered applications, both large and small, on a broad range of platforms and devices. I am now well established as a freelance web developer and have the ability to take on a diverse variety of project types. I see projects through from the ideas conceived by my clients, to the release and subsequent support and enhancement phases.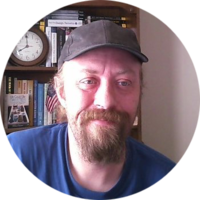 Hire Now
Freelance Mvc developer in Loja, Ecuador
C#, TDD, and and Clean Coding Expert with 18 Years Experience
I am an experienced, committed software engineer who continually seeks clean, elegant solutions to business challenges. My lifelong passion for technology drives me to proactively expand my horizons, constantly exploring and evaluating new languages, platforms, frameworks, tools, and best practices and applying them in my work to produce truly awesome results. I also believe that a fundamental prerequisite of highly successful teams is the open, honest interchange of ideas, feedback, and experience, culminating in an environment of personal and professional growth for all involved. It is in this spirit that I offer to share my experience with others as a CodeMentor.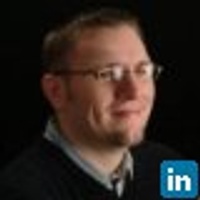 Hire Now
Freelance Mvc developer in Delaware, United States
Full stack .NET & PHP Developer
I am a Software Application Developer with over ten (12) years of professional experience. I have experience in all phases of the software development life-cycle including requirements gathering, design, development, testing, implementation and post-implementation support. I have worked with multiple Microsoft and Open Source technologies including the use of the .NET Framework and PHP. My specific expertise includes working with ASP.NET, C#, ADO.NET, Windows Communication Foundation (WCF), Windows Presentation Foundation (WPF), XAML, Javascript, Mysql and MS SQL Server. Industry experience includes banking/financial, e-commerce, construction services, travel and chemical.
Hire Now
Freelance Mvc developer in Recife, Brazil
Focused and Motivated Software Developer who usually help people by developing great products
I am not a ninja, superstar or hero developer. However, my current and previous employers can testify I have successfully delivered great work, either by writing or testing code, reviewing code, making presentations, or suggesting better solutions. I pursue to be a T-Shaped professional (https://en.wikipedia.org/wiki/T-shaped_skills) with focus on Frontend Development.
Hire Now
Freelance Mvc developer in Istanbul, Turkey
I'm a Microsoft Certified Solution Developer (in Web Apps) with over 5 years of experience using C# MVC and Microsoft Azure cloud services to develop highly scalable and secure solutions with a track record to back that up.
I'm a Full Stack developer specialising mostly in C#, ASP.NET MVC, Entity Framework and Azure, though you'll also find me dipping my toe into the IoT pond as well, developing firmware for microcontrollers / embedded systems with C. If you would like to find out more about me, you should check out my LinkedIn (see recommendations), GitHub and Stack Overflow profiles (in addition to my existing reviews here.)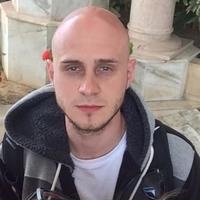 Hire Now
Freelance Mvc developer in Voronezh, Russia
Software developer
Most of the time I work on enterprise grade projects in banking and healthcare fields. At leisure I teach friends of mine how to program and automate their daily routine.
Hire Now
Freelance Mvc developer in Playa del Carmen, Mexico
Software Engineer
Full stack software engineer with 6+ years experience in JavaScript and ASP.NET development, including analysis, design, and development of business applications and websites. Creative problem solver adept at finding technical solutions to business challenges; adapts to new languages and platforms quickly. Excellent communication skills and experience working directly with coworkers and clients to identify business objectives and establish requirements. Passionate about education and finding ways to make technical concepts communicable and enjoyable for people of non-technical backgrounds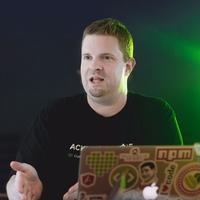 Hire Now
Freelance Mvc developer in San Pedro Sula, Honduras
CTO / Chief Architect at Acklen Avenue
I'm a Qa engineer working since 4 years ago in Acklen Avenue company as a tester, executing automated and manual testing, Test cases, regression testing.
Hire Now
Freelance Mvc developer in McAllen, United States
Experienced entrepreneur and web developer
Thank you for considering me. My career history has been incredibly versed in the past ten years. I started consulting and engineering at the very young age of 17 after teaching myself C++, C# and ASP.NET as a way to supplement income for my family, which at the time was near poverty. Following my success as a young consultant, I signed on as a software architect at a company which sold CRM software. I was responsible for determining legacy support for older versions of the application as well as planning and implementing the core of the, from the ground up, new version. Following my success in that role, I embarked on my own again to form a video game agency in which I sold the IP we had developed for nearly $1,000,000. I then used my share of the profits to start an agency with s...
Hire Now
Freelance Mvc developer in Memphis, United States
Founder and Director at dijital Academy
I've been into tech all my life and that has lead me into working with a mix of command line, mobile and PC games, and web development. Along the way, I've learned that I enjoy teaching and helping others through school and working at summer tech camps. I also play the alto sax and am getting into kick boxing for some more activity in my free time.

Hire Now
Freelance Mvc developer in Ashburn, United States
Frontend And Backend Developer
I have an excellent understanding of Wordpress / Responsive, Magento, Joomla, Custom PHP CakePHP , Codeignitor , Angular Js , Node Js, drupal and very good knowledge with

MVC

frameworks but can also develop bespoke content management and ecommerce solutions to ensure the needs of the client are fully met. As a troubleshooter I can resolve server issues, repair hacked websites, fix coding errors and find solutions to most problems - I exhaust all avenues in order to find the best answer. I can meet tight deadlines and I am proud to say much of my work comes from previous clients, which I think says a great deal about my work ethic and desire to ensure complete client satisfaction. I am available 7-days a week and do not adhere to the typical 9-5 so if you require a professional w...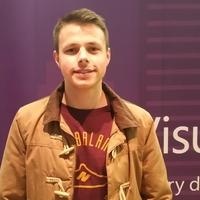 Hire Now
Freelance Mvc developer in Lisbon, Portugal
Chief Software Architect (Javascript, Angular 2, .net core), MSc in IT Management
I'm an Entrepreneur. My goal is always to be a recognized as an expert in the fields of software engineering, enterprise architecture, and IT management I like new technologies because I believe that nowadays, the IT enables companies to innovate and transform their businesses, not just serve as IT services. On the other hand, I also like to meet and understand older technologies. I am able to independently seek information needed for problem-solving and apply it in practice. In what I do day to day I do not see a job but a lifestyle. I believe that in this way I do bring value to the business. I have vision on things I do because I always think about the future of my projects, and what changes may happen to them. I quickly find a common language with people. I know endure stressful...
Are You a
Mvc
Developer?
Get paid while making an impact. Become a Codementor for the next wave of makers.
Apply Now