Not looking for Mvc 4 Developers? Find other types of developers:
View Profile
Freelance Mvc 4 developer in Union, United States
Experienced entrepreneur and web developer
Thank you for considering me. My career history has been incredibly versed in the past ten years. I started consulting and engineering at the very young age of 17 after teaching myself C++, C# and ASP.NET as a way to supplement income for my family, which at the time was near poverty. Following my success as a young consultant, I signed on as a software architect at a company which sold CRM software. I was responsible for determining legacy support for older versions of the application as well as planning and implementing the core of the, from the ground up, new version. Following my success in that role, I embarked on my own again to form a video game agency in which I sold the IP we had developed for nearly $1,000,000. I then used my share of the profits to start an agency with s...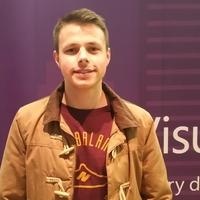 View Profile
Freelance Mvc 4 developer in Carnaxide, Portugal
Chief Software Architect (Javascript, Angular 2, .net core), MSc in IT Management
I'm an Entrepreneur. My goal is always to be a recognized as an expert in the fields of software engineering, enterprise architecture, and IT management I like new technologies because I believe that nowadays, the IT enables companies to innovate and transform their businesses, not just serve as IT services. On the other hand, I also like to meet and understand older technologies. I am able to independently seek information needed for problem-solving and apply it in practice. In what I do day to day I do not see a job but a lifestyle. I believe that in this way I do bring value to the business. I have vision on things I do because I always think about the future of my projects, and what changes may happen to them. I quickly find a common language with people. I know endure stressful...
View Profile
Freelance Mvc 4 developer in Koksijde, Belgium
View Profile
Freelance Mvc 4 developer in Edinburgh, United Kingdom
I'm a software developer with a wealth of experience across a number of industry sectors and a good cross-section of project sizes and technologies. Since 2003 I've worked almost exclusively as a contractor with Microsoft .NET. I have developed systems for the financial sector and also utilities, government and health. My specialities include C#, ASP.NET MVC, JavaScript, SQL, Agile, Scrum (Certified Scrum Practitioner), and Kanban.
View Profile
Freelance Mvc 4 developer in Istanbul, Turkey
A Microsoft Certified Solution Developer (in Web Apps) with over 4 years of experience developing .NET applications.
I'm a Full Stack developer specialising mostly in C#, ASP.NET MVC, Entity Framework and Azure, though you'll also find me dipping my toe into the IoT pond as well, developing firmware for microcontrollers / embedded systems with C. If you would like to find out more about me, you should check out my LinkedIn (see recommendations), GitHub and Stack Overflow profiles (in addition to my existing reviews here.)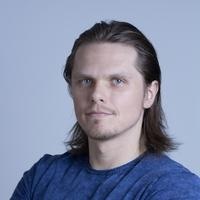 View Profile
Freelance Mvc 4 developer in Petah Tikva, Israel
Software Architect & Senior Consultant
Software architect, consultant, mentor, worldwide speaker, published author, I like to be involved in innovative projects using the latest technologies available. I speak JavaScript whether it's on the server, on the client, on mobile or powering smart homes and robotic appliances. I'm always updated what's new in technology and where it will go in next couple of years. I write clean, tested, modular and maintainable code which is cross platform compatible and standards compliant. I love beautiful User Interface and I admire projects with great design. I believe in open source and JavaScript Community, so I am talking at various conferences worldwide as well as at local meetups. I'm co organizer of ReactJS Israel community and active ReactJS, React Native and ES6 expert in Israel. Apart ...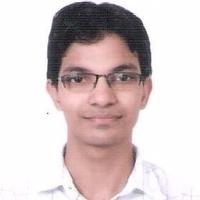 View Profile
Freelance Mvc 4 developer in Pune, India
MCSD, CTO, Technical Architect, Founder at Abax Technologies Pvt. Ltd.
I am a Certified Application Developer in Microsoft Technologies stack, with core experience in Web and Windows Applications and Services using ASP .NET, ASP.Net MVC, WCF, C#, SQL and all other related technologies. My Certifications include MCSD, MCP, Master-OOP (Brainbench) etc. Please view the certifications section to view the complete list. Specialities: ASP .NET (2.0, 3.5, 4.0), C#, OOP, SQL Server 2012, WCF/Web/Web-API, REST, XML, MVC, Razor, MVVM, Test Driven Development, Agile, Design Patterns, Telerik Web Controls, Enterprise Library, Cruise Control, ReSharper, Parsing Engines, Client-Server applications etc.
View Profile
Freelance Mvc 4 developer in Alpharetta, United States
Software Architect with more than 10 years of experience in .NET World
I am a Software Architect who has been part of several enterprise products development teams. I have worked for large companies to start up companies. I like to get my hands dirty with programming almost every day. This keeps my skills fresh.
View Profile
Freelance Mvc 4 developer in Haarlem, Netherlands
Web developer, who stays with the problem till the cause and solution is found.
Hi there, I am a web developer, technology enthusiast with 11 years of active experience in the IT industry . Web software architecture design, development, debugging is what I do everyday. In last 7 years I have been developing various web applications using asp.net web forms, asp.net MVC, C#.net, HTML, JavaScript/Jquery, Leaflet map API, Google maps javascript API and many more to provide customers a best possible solution.
View Profile
Freelance Mvc 4 developer in Chicago, United States
Lead Developer
Over 10 years of experience in development and leadership of web and mobile projects employing a wide array of programming languages. Strong analytical and problem-solving abilities, specifically anticipation of issues. Working in Agile and Waterfall development environments. Wide usage of design patterns, agile best practices and TDD. Work closely with clients and communicate with the project group, marketing and management.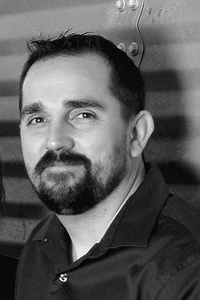 View Profile
Freelance Mvc 4 developer in Cameron, United States
Software architect and Sr Developer
With over a decade of software development in increasingly complex environments, I'm well versed in the SDLC at both a small business and enterprise level. My background in the financial sector enables me to provide insight into the unique challenges companies working in that sector face. I have worked as a principal in a small firm, and as a Lead Developer/Architect in a large corporation giving me a broad base of experience. I can respect the processes and procedures of corporate culture while still fighting for the agility and sense of purpose that small companies can provide. My focus is on the Microsoft stack, although I've worked in other technologies over the years as well.
View Profile
Freelance Mvc 4 developer in Lagos, Nigeria
Software Developer - C#, ASP.NET MVC/API, JS, PWA. Interested in Architecture, Security, and Offline-first
I'm a software developer with the passion for delivering quality software that is easy to use, maintainable, and extensible. My interest areas are Software Architecture, Security, and Offline-first.
View Profile
Freelance Mvc 4 developer in Rzeszów, Poland
Experienced Software Engineer, with Project Management Experience
High load web projects, bespoke software development, project management experience DevOps: Ansible,Vagrant, Chef PAAS & Cloud: (AWS, Amazon beanstalk, Redhat openshift, OpenStack, Digital Ocean) Continuous integration (with Jenkins / Bamboo) Client stack (javascript core, AngularJS, HTML5 apis, jquery) Pure JS stack (Javascript, AngularJS, Node.JS, mongo) NoSQL (mongodb) LAMP stack (PHP, MySQL, Linux) Windows stack (asp.net MVC, MSSQL 2000-2008) -> DevOps & Development inquiries: http://www.softasap.com/ -> Github http://github.com/voronenko/ -> Ansible roles (MIT, BSD-3 clause) on a galaxy: http://bit.ly/ansible_roles -> Get in touch: check for available 30 minutes slot https://calendly.com/voronenko/30min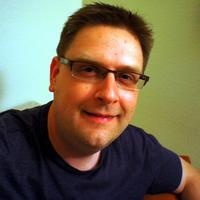 View Profile
Freelance Mvc 4 developer in Phoenix, United States
.NET Software and Web Development Expert
I've been doing development in software (primarily .NET) and on the web professionally since 1997. I've primarily focused on the Microsoft stack (C#, ASP.NET, MSSQL, IIS, etc), but complementing this I am also very strong in front-end development with HTML, CSS, and Javascript. My expertise does *not* extend to non-.NET server frameworks. I've worked with some of the other server frameworks but I'm not expert in them.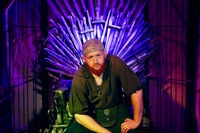 View Profile
Freelance Mvc 4 developer in Farmington, United States
Full stack Microsoft web dveloper
I am an experienced full stack developer with 7 years developing on major eCommerce sites. I have a passion for all forms of development and am constantly looking for a new way to improve my code. I am almost always on the leading edge of new software with respect to making sure it's functional. I almost strictly develop in Test Driven development in an Agile team.
Are You a
Mvc 4
Developer?
Get paid while making an impact. Become a Codementor for the next wave of makers.
Apply Now