Find a mentor

Web Programming

Mobile App Programming

Programming Languages

Data Science /Engineering

Database /Operations

Others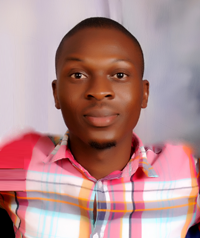 Musa Musa
FUll Stack Software Engineer
For every 15 minutes
I am a technology enthusiast, I like experimenting with new technology and like mentoring upcoming developers. I have over 8 years developing web applications, before starting web developing, I've been involved in hardware automation using assembly language and c to program microcontrollers and developing desktop applications for control and minitoring.
I started writing vanilla JavaScript in 2010, used jQuery, later graduated to using frameworks like angularjs, emberjs and so on. now I work with ReactJs, maintain some legacy angular app and do a lot of backend with NodeJs
learning html was my entry to web developemnt, I started with viewing web page souce on browsers to trying out on my own was really helpful.
started developing Linux scripting with python in 2011, graduated to writing basic apps for automation in ArcMap GIS and later web apps with Django, Flask
Shell
- 5 years experience
I've been a huge fan of shell scripting, started windows command line in 2001, moved up to Linux server administration in 2007 to cloud server administration on AWS, DigitalOcean and application deployment.
RapidPro lets you visually build interactive SMS applications and launch them anywhere in the world.
Github repositories
node-app
short scripts to manage couchdb documents