Murali Murugesan
A proficient full stack java developer
For every 15 minutes
14 years of experience in java and related frameworks and still developing web applications. I do mentoring, troubleshooting, architectural changes, coding guidelines and best practices, challenging development task. Do drop me an email @ muruguesan[dot]murali[at]gmail.com, in case you would like to catch up for a possibility on a session. PAYOUT: I don't prefer to start the session until I understand the issue and I know for sure I can solve/help your question. If not satisfied, claim a refund and I'm more than happy to oblige to refund. Project Work : Definitely a BIG NO. If you are student and looking to complete your project/assignment, then please do not contact me rather DIY.
3
Java
3
Spring
3
Restful web services
SCRUM version X
Learn what an ideal SCRUM combination is, including roles and rules.
Average Rating
4.9
(13 ratings)
Murali Murugesan is an Excellent mentor. He helped me resolve my code issue on java spring and hibernate. He is also very patient.He is an awesome developer.i just love this dude
Straight to the point , patience, problem solved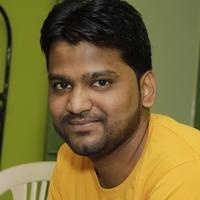 Murali was really quick and followed industry standards. The main part was communication. We discussed the final outcome of the project in great detail so that we are on the same page.
Great mentor. Knows a lot about java, spring, hibernate. He was able to point me into the right direction for my project. I can highly recommend him.