Freelance Multithreading Developers Available for Hire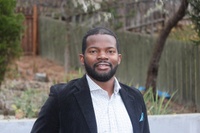 Hire Now
Freelance Multithreading developer in Kamloops, Canada
Help with your Homework | 10+ yrs experience | Senior Software Engineer
You need something 90% of Software Developers can't deliver. You want results. Here are testimonials: "Peter is a very competent programmer across multiple disciplines and has achieved a great deal with regards to his technical competency and professional manner in front of clients. He works well on his own with minimal input or as a team member and his reports are always accurate." - Vincent Magallona (former Team Lead) Specialties: 1. Help you with homework and programming course 2. Mentor new developers 3. C# .NET or Java 4. Excellent communication within and between teams 5. Your personal coach to help get a Software Developer job and support your family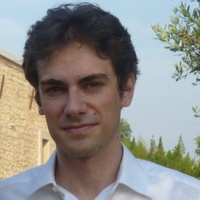 Hire Now
Freelance Multithreading developer in Dublin, Ireland
WPF / Xamarin Software developer
I am an electronic engineer and I worked in the field of Industrial Automation for several years, both as PLC software developer and as C#/HMI software developer. I developed a huge range of applications, working in a team and also as an independent developer. My specialization is to create C# - WPF software that connects to real-time devices. I am the owner of Mesta-Automation.com, a popular blog about C# software development for Industrial Automation. I have a popular YouTube channel and can also be found on GitHub.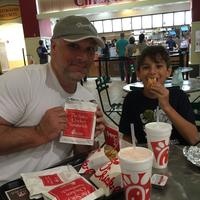 Hire Now
Freelance Multithreading developer in Colchester, United Kingdom
Consultant
Threading has been both a critical and dominate subject throughout career. Client side and server side. Its the bread and butter of all investment banking trading applications.
Hire Now
Freelance Multithreading developer in Redcliffe, Australia
Full Stack Developer
Subhendu is a full stack developer , expert in WPF,WCF,C#,SQL and also worked on HML5 ,Angular and Node.js Have with GEs Predix based solution and brilliant manufacturing. Have worked on various industries like healthcare,home entertainment and manufacturing . Subhendu has his expertise around Microsoft technologies , mainly in .NET ,WPF,C# and SQL and Adobe Flash.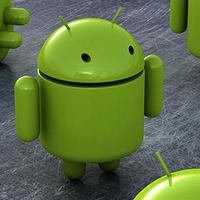 Hire Now
Freelance Multithreading developer in Bengaluru, India
Software Development Engineer @ Amazon.com
I have used concept of multi-threading programming in my gaming project where 10000 players used to play at a time.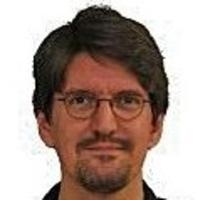 Hire Now
Freelance Multithreading developer in Seattle, United States
Senior Performance Developer at NuData Security
Have lots of experience with locking -- including spin locks -- and shared memory between threads and processes. Can be very useful but only if a single threaded solution cannot be found! I.e. philosophy is to minimize the number of threads to minimize the complexity.
Hire Now
Freelance Multithreading developer in Manaus, Brazil
Hi I`m Platform Developer and Research on Nokia Institute of Technology. I work with mobile technology by 3 years and with microsoft Technology by 5 years. I`m using the money to finance my independent academics researches. If you want help and if you want help me, please contact me. I have strong knowledge in mobile development to Windows Phone, Windows Products, Android, Meego/Tizen and Symbian with C#, C++ (Qt Framework[QML / QT5] and ISO) and Java languages.I have experience with C/C++ development in Eclipse with GCC/ Eclipse CDT / Visual Studio 2010 / Visual Studio 2012 / Visual Studio 2013 for drive development and middlewares to RFID/NFC devices and All Windows based devices. Have experience with ALM and software engineering using tools(git, SVN, TFS 2012, TFS 2013, Fabricat...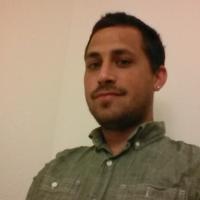 Hire Now
Freelance Multithreading developer in Las Vegas, United States
Expert Videogame Programmer
*** I am happy to answer questions in the chat for free/tips. I can usually help out in a session durring daytime hours PST or take on Freelance work anytime. *** I have been programming for over 23 years and for over 18 years professionally. Most of my experience is in the video game industry. Ive shipped titles on most of the major consoles since the PS2 era. I consider myself to be an expert with C/C++ as well as C# and .NET. I am very familiar with most types of technologies used in software solutions ranging from simple web clients all the way to complex multi process server systems.
Hire Now
Freelance Multithreading developer in Belgrade, Serbia
Senior software developer
Senior developer programming for the Web environment. Building rich web apps in Python (Flask, Django) and modern "single-page" apps connected to backend APIs and microservices. Skillful at JavaScript, HTML5 and CSS. Many years of PHP experience working with popular frameworks. Solid knowledge of relational databases, data structures and algorithms. Interested in encryption, authentication and digital signatures. https://devbase.net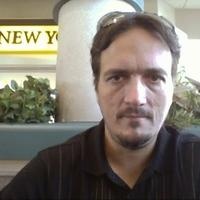 Hire Now
Freelance Multithreading developer in Toronto, Canada
Started programming at age 12 in 1988 on a Commodore VIC-20. Worked in multiple industries developing various types of software. Decades of experience.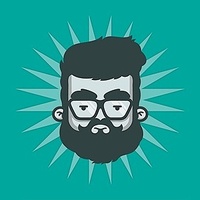 Hire Now
Freelance Multithreading developer in Des Plaines, United States
Passionate, smart working, Test driven Java, J2EE, Web Technologies and database developer with 12+ years of experience
I am a hard-working and innovative Java, J2EE, Database (Espicially Oracle, MySQL) and Web Technologies Developer with over eleven years of experience in a variety of back-end/front-end technologies including jQuery, AngularJS, Google Web Toolkit, and Spring MVC, Spring Batch, Spring Micro services, Hibernate, Hibernate Search, Active MQ as well as extensive experience in Test Driven Development and automated testing frameworks like Selenium, JUnit. Among my recent accomplishments, I developed a distributed and scalable microservice and batch system based system for a multi-layered application. The deployment consisted of 32 small computing instances connected to single master server instance load balanced via Spring Batch framework. Solid experience setting up the DevOps tools like Jenki...
Hire Now
Freelance Multithreading developer in Krakow, Poland
Backend Java Developer
I am an Experienced Java Developer with big experience in Heavy backend applications, I'm great in upgrading standards of code, writing fast and testable solutions always keeping eye for details
Hire Now
Freelance Multithreading developer in Kelvin Grove, Australia
Australian full-stack developer/designer with almost 20 years of experience: Learn: advanced JavaScript/Typescript, HTML/CSS, software architecture/design, functional/reactive programming with streams, Photoshop, UI/UX design, career guidance and more.
Note: I am often in "away" mode when I am working. I work for myself though, so if you're reading this and would like a session with me, disregard my "away" status and shoot me a message anyway. I'll do my best to accommodate you. I also let my regulars add me on Skype, in order to message me more easily. We'll then tend to jump into Codementor for a session. "TEACH A PERSON TO FISH AND YOU'LL FEED THEM FOR A LIFETIME" My strength is helping you learn to code, debug, structure your application, and in general, how to be a good developer. If you want to develop the skills to build anything you can dream up- to switch easily from one language to another, to implement existing algorithms and data structures, design your own algorithms and data structures, analyse any codebase, debug any pro...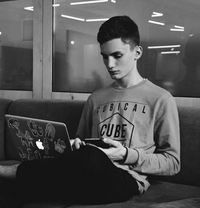 Hire Now
Freelance Multithreading developer in Kiev, Ukraine
Mobile Dude
Bonjour! I am Bohdan, mobile apps developer. Need help or advice? Urgent homework or deadline got too close? I am the guy you was looking for.
Hire Now
Freelance Multithreading developer in Ahmedabad, India
.NET, C# & Xamarin stack code monkey, hoping since 7+ years
Throw me some C# or .NET or Xamarin, I live on that. Your problem will be casted to acceptable solution !!
Need to Hire a Senior
Multithreading
Developer?
Get Started
Are You a
Multithreading
Developer?
Get paid while making an impact. Become a Codementor for the next wave of makers.
Apply Now