Not looking for Multiprocessing Developers? Find other types of developers: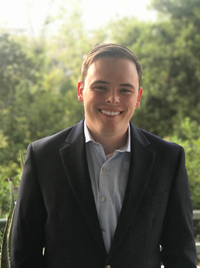 View Profile
Freelance Multiprocessing developer in Los Angeles, United States
Let me help solve your toughest problems.
I pride myself on my ability to write solid, well documented and fully tested software. With the projects that I have worked on, my software has not only needed to hold up to use by its users, it has also needed to be able to withstand scrutiny in court. As a result, I take writing quality code very seriously. Over the last few years I have worked on creating a platform to revolutionize the way that investigators (of all kinds) explore unstructured data, primarily text documents. I did this by taking advantage of the latest technologies and techniques in information retrieval and natural language processing. I also created a simple yet powerful language that allows investigators to ask deeper questions of the data. The end result of all of that effort is a system that allowed a forensic ...
View Profile
Freelance Multiprocessing developer in Sochi, Russia
Professional Full-stack Web Developer | Senior Software Engineer
Friendly and with great sense of humour:) 10 years of programming experience in C/C++, Java ME/SE/Android, PHP, Rails, ROR, Elixir(super cool thing!), Nginx, MySQL, PostgreSQL, OLAP[-cubes], Linux, bash, Git, MongoDB, Redis, RabbitMQ. But last few years I prefer and love Python/Django so it's the topic in which I can be most helpful and productive:) Full CV - https://goo.gl/RbpKms If I don't answer - I might be busy or afk, please don't vanish:) Also you can reach me via skype/telegram, nickname - scythargon Tip: it would be cool if you will already have a TeamViewer installed in case if I need to edit your code ;)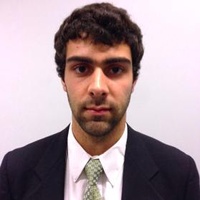 View Profile
Freelance Multiprocessing developer in Newark, United States
Mentor, Student, Adventurer
Teaching Experience I am currently a Teaching Assistant here at Drexel University. I am TA'ing for a Python class and have TA'd for C++ and Android programming classes in prior terms. Extracurricular Interests I am a big fan of Physics Engines, especially those that DICE have implemented in their Battlefield franchise and Crytek has implemented in their Crysis franchise. I would like to work on similar computer software to develop and create animations and visual effects.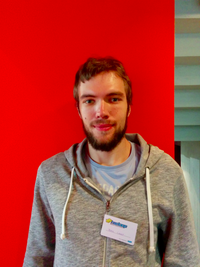 View Profile
Freelance Multiprocessing developer in Moscow, Russia
Python Developer at IPONWEB
I'm an experienced Python developer and also a teacher. I've completed a lot of projects and can help you to complete yours.
View Profile
Freelance Multiprocessing developer in McKinney, United States
Pythonista
Rome was not built in a day. That's probably because they didn't have coffee. My passions are fiddling with development tools and programming languages, learning as much as I can so that I can find ways to improve my development process. Oh, and code golf is pretty fun, too. Software engineering is going to be the most important field very soon, with the exponential advancement and spread of computer technology. We need more code monkeys.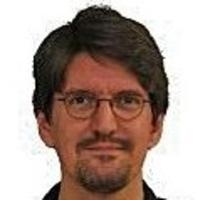 View Profile
Freelance Multiprocessing developer in Seattle, United States
Senior Performance Developer at NuData Security
Having sold my first program after teaching myself assembler at age eleven, I have over 35,000 hours of hands-on experience architecting & developing software including expertise in leading software development teams from concept to completion. I typically work on cutting edge software technology regarding problems considered to be impossible or too difficult for most developers, or where performance is critical and will e.g. reduce the cost of doing business or enable other technology. I ultimately provide a unique business advantage by thinking out of the box. Specialties: High performance (high tens of thousands of network transactions per second per core), massively scalable (tens of millions of peers), robust (weathers DDOS, never swaps RAM), real time systems, C / embedded C89 / P...
Need to Hire a Senior
Multiprocessing
Developer?
Get Started
Are You a
Multiprocessing
Developer?
Get paid while making an impact. Become a Codementor for the next wave of makers.
Apply Now