Not looking for Multi tenancy Developers? Find other types of developers: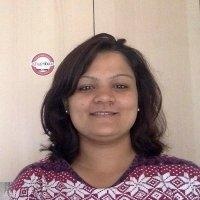 View Profile
Freelance Multi tenancy developer in Indore, India
Senior Architect | Ex VP Goldman Sachs | Founder Systango - London Based Digital Agency
I specialise in the design and architecture of enterprise and mobile applications. I have more than 10 years of experience in application design, development, and delivery in the investment banking and financial services sector, various startups I am involved in CTO capacity and my own IT consultancy Systango where I advise clients and run their projects. I develop and code solutions in a way that brings significant impact to the business operation. I work with very high focus on development quality, collaboration, and believe in establishing process maturity with repeatable development and code review practices. Having worked in United Kingdom for 10 years, with clients all over the globe (US, France, Australia etc) I am very skilled in working in and guiding global, multi-cultural...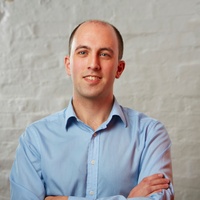 View Profile
Freelance Multi tenancy developer in Birmingham, United Kingdom
Experienced Web Dev with a passion for databases and solving problems!
I've been using Laravel for the past few years and have been using PHP for 10+ years. I love building web applications and like to solve particularly tricky problems. I really love databases (sad I know!) and nothing gives me more satisfaction than combining good database design with queries to get results out of the database fast! I graduated from the University of Birmingham (UK) with a BSc in Computer Science (Hons) back in 2005.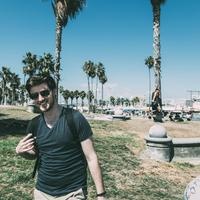 View Profile
Freelance Multi tenancy developer in Preston, Australia
Australian based RoR/Angular JS developer with a passion for helping others learn.
I am an Australian based Ruby on Rails/Angular JS developer who loves helping others realise their passion for development. I pride myself on being able to explain things in a clear and concise manner and in keeping things fun. I primarily work in helping newer developers find their feet but am also very adept at bug fixing in more advanced applications.
View Profile
Freelance Multi tenancy developer in Etobicoke, Canada
Ruby on Rails Mentor
I help newbies to rails learn the basics of rails and the basics of building web apps. We work at your pace, build what you want to build, and we'll go from wherever you're at to hero in no time at all.
View Profile
Freelance Multi tenancy developer in Campbell, United States
Senior developer and technical lead for a Silicon Valley company. Experience mentoring both junior and senior developers to help build highly scalable Java applications.
View Profile
Freelance Multi tenancy developer in Brussels, Belgium
JavaScript - Reactjs Software engineer - Freelancer at European Commission
I am a software engineer who strongly believes that there is plenty of room to improve himself. Working with people that are really smart and top professionals in their sector is one way to achieve that. Additionally to this I am trying to follow technology trends and latest software development practices by reading technical books and technology related blogs. I definitely enjoy working in software development sector as it is evolving constantly and quite fast. As a result I have the opportunity to influence this evolution by bringing new ideas into the field and try to apply them. Moreover, I feel really satisfied by giving simple but elegant solutions to complex problems. Since I started my professional career I have been working with Microsoft technologies and mostly in enterpris...
View Profile
Freelance Multi tenancy developer in Amsterdam, Netherlands
As founder of melopos.com, devloped with Ruby on Rails, HTML/CSS and JavaScript, I'd like to help in trouble
View Profile
Freelance Multi tenancy developer in Paris, France
Senior Webapp/UX Architect and Fullstack Dev
I'm a multidisciplinary autodidact, equally at home analysing business models and needs as taking user feedback for product refinements, but I am most at home architecting and building bespoke ground up solutions that meets those needs to the highest degree. I don't knock things out quickly using off-the-shelf packages yet I strive for the highest efficiency in my approaches. Previously Technical Director with a London agency, I've since worked on startups of my own and others, as well as pursuing opensource projects.
Need to Hire a Senior
Multi tenancy
Developer?
Get Started
Are You a
Multi tenancy
Developer?
Get paid while making an impact. Become a Codementor for the next wave of makers.
Apply Now