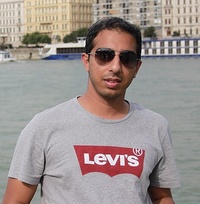 Muhammad Tayyab
Chief Solution Architect / Cloud Architect
For every 15 minutes
Software professional specializing in Horizontal Scalability Architecture, Distributed Systems, Software Integration, SOA, Microservices, Network Protocols, P2P Applications and Custom Application Development. Over 13 years of professional experience in Software Architecture Design and Implementation on different platforms including Windows, Linux and OS X. Experience in Cloud Solution Architecture, Custom Application Development, Third-Party Application Integration, Object Oriented Framework design and Enterprise Integration Patterns. Keen interest in Security/Privacy Technologies. Experienced in Team Management and Software Development Lifecycle and working in agile environment.
I have extensive experience in designing and implementing highly scalable solutions using cloud platforms. I have strong knowledge of various patterns and architectural styles including Distributed Systems, SOA, Microservices, Integrations, REST Services, Message Oriented and Even Driven Architectures. I have years of proven experience in implementing software solutions using different tools and technologies including C/C++, C#.Net, Java, Objective-C and Web Development. In addition I have delivered large scale projects in leading roles starting from business idea to end product that gives me very strong understanding of complete software development lifecycle.
Highly scalable video advertising and marketing platform designed to handle millions of users
Design For Scalability with NoSQL
This article gives an overview and guidelines for designing highly scalable solutions using NoSQL databases and also discusses criteria for selection of the right NoSQL technology.