Find a mentor

Web Programming

Mobile App Programming

Programming Languages

Data Science /Engineering

Database /Operations

Others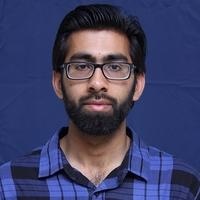 Muhammad Hamza Abdulrehman
iOS developer(iPhone,iPad), Android, backend, bootstrap, Databases. And yes i prefer and work on latest tools and technologies
Hi, i am Hamza, I am a iPhone/Android (FULL STACK) Developer and entrepreneur. I have been working in this domain for more than 5 years now, i have good experience with iPhone and have worked as a iPhone Developer with Businesses and startups. I am a hard worker and enjoy working at all critical conditions. I have my own startup as well and its launched in Pakistan. Mobile development over the past few years has spread fast. I prefer latest tools and technologies and update my skills as things evolve in mobile development domain. With my experience of more than 5 years in mobile development domain i can better understand the queries and guide on it. ----------------------------------------------- Expertise: iOS, iPhone, iPad, ANDROID, SWIFT, Objective C, Core Data, HTML, CSS, Bootstrap, JAVA, PHP, C# ------------------------------------ Skills: Android Studios, iOS, JAVA, C#, Gradle, Server side Database sql , Sql Lite, Objective C, core data, sql lite, c++, javascript ------------------------------------
Gilgit Baltistan Tourist Management System
For the management and guidance of tourist in Gilgit we developed iPhone application and a website for government. There were maps and live plotting of points on track feature in this app. It is developed for people who want to do tracking and hiking. There are many other features like weather, hotels information, resorts information etc.
2016
Client: Government Pakistan
Machine Learning (future of tech)
World is moving forward and technology is getting advanced.Big tech giants are moving toward machine learning that will introduce good Robots and many advance machines that will takeover many tasks...
Technology evolving (Mobile development)
Over the past few years technology is evolving and mobile development is becoming very popular.There are two major platforms usually used for native development: 1) Xcode for iOS development 2)...
ios/Android development overview
IOS development