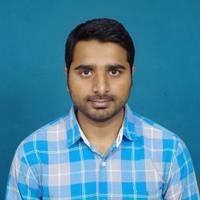 Muhammad Ali
Web Designer and Front-end Developer
I'm a full stack designer from ideation to production. I am truly focused on creating brilliant designs whether it is for print or for the web. I built my portfolio site, www.designsbyali.net, to explain my career background and to demonstrate my technical ability with UI/UX, Web Design and Wordpress.
I Will Design Mobile App Ui And Website Design
I have 5 years of experience in designing Mobile app UI and Website design. I will create and design a unique, stunning, professional and modern looking Mobile UI.