Find a mentor

Web Programming

Mobile App Programming

Programming Languages

Data Science /Engineering

Database /Operations

Others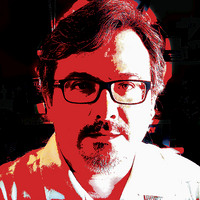 Jorge Vazquez
Technologist with 20+ years of experience
Average Rating
5.0
(43 ratings)
Jan 2018
if you want the best systems engineer talk to Jorge. watching him work through the issues via the CLI was like watching a maestro at the piano. I kid you not. He was also creative in thought, in terms of different ways of looking at a problem to solve it, which aside from pure domain knowledge is also invaluable.
Dec 2017
Jorge solved my problem in a reasonable amount of time for a fair price. This was a Windows IIS 7 configuration problem that prevented Crystal Reports from working properly. Jorge was logical, methodical and appropriately conservative in his approach which helped insure that he didn't mess up anything else while trying to solve the primary problem. We plan on using him again.
Oct 2017
I wish there were more stars for Jorge! We had a difficult server issue that took our customer's websites offline for 11 days. The server was actually up but could not connect to the Internet. Jorge quickly diagnosed the problem and related the issue to the server company. When they failed to correct the problem, Jorge persisted and advocated for us until the changes were made. Once connectivity was re-established it took Jorge just a couple of minutes to get the websites back online. He's a genius, easy to work with and a consummate pro. He won't let you down and he won't charge you if he can't fix it. Thanks, Jorge!
Excellent mentor and a freelancer. Would like to hire him again if he is free. Outstanding.
Jorge was very helpful giving me an overview of various hosting options, setting up a server for production, selecting the optimal configuration, and getting my code online where it can be used to its fullest.
Sep 2017
Great to work with. Will definitely use Jorge in the future if we have the need.
Jorge was EXTREMELY helpful. After going through a server update nightmare, he assisted me in short order to gain access to my SSH command line prompt and got my site working with the SSIs again! Very helpful and very quick!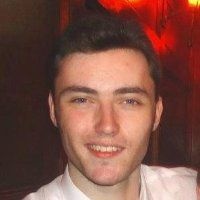 Jorge is great to work for! He is proactive and knowledgeable. I will happily work with him again.
Aug 2017
Jorge does high quality work, I will work with him again.
Excellent. Extremely helpful and responsive. Highly recommend!
Pretty good problem solver. thanks for help
Jorge was a great help and was able to answer every question we have and provide guidance for the future.
To the point and knowledgeable. Good leads obtained in under 20 minutes.
proactive, try to understand my need and do all efforts in solve it