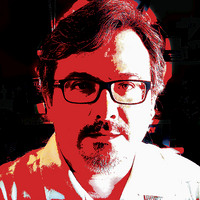 Jorge Vazquez
Technologist with 20+ years of experience
For every 15 minutes
With more than 20 years of experience working with heterogeneous computing systems, my experience is as broad as it is deep. I am a creative and analytical thinker just the same. My goal is to solve your issue as quickly and efficiently as possible and my reviews tell a tale that simply does not lie. I highly recommend you check them out for yourself. I love helping people and that is the main reason why I am here. I want to help you figure out that pressing problem that you just have not been able to figure out on your own. I am the guy other technical people call when they cannot figure out a problem. The harder the problem, the better. I always like me a great challenge. But I also wotk on run-of-the-mill server-not-responding, load-balancer-is-failing, running-out-of-EBS-volume-space type of issues. I can definitely help you with that! There is nothing more rewarding than to see the smiles from ear to ear in clients like you when I resolve that issue they have been wrestling with for weeks.. So bring it on. Mac, Windows, or Linux. It does not matter to me. I will bend the operating system and any applications running inside it with my sheer will and produce results that you can count on. Again, if you have any doubts about my ability, check my ratings and read my reviews. The reviews do not lie. I am so sure about my ability to resolve your issue to the point that I offer a 'no fix, no charge' guarantee. That's right. If I don't fix your issue, you pay absolutely nothing. Zilch. Zero. Nada. There is absolutely no risk for you when you deal with me. What do you have to lose? See why I have been chosen as a Featured Codementor at least twice in the past year. Last, there are some policies that you must agree to when working with me and they are included here below. My policies are in addition to Codementor's policies. In the event that any one of my policies is in conflict with any of Codementor's, then Codementor's policies will prevail leaving any remaining policies intact. MY POLICIES - All projects come with a free 15-minute evaluation. If a fix is found during this evaluation period, congratulations, you just got yourself a free fix. - If your issue is resolved outside of the 15-minute evaluation period but, for whatever reason the session timer was not started, you agree to compensate me based on my published rate or the rate of your request (whichever is higher) rounded up to the nearest hour. - If your request rate is higher than my published rate, your requested rate will always apply, no exceptions. This means that if your requested rate was not applied to the timed session, you agree to pay for the difference separately. - There is absolutely no charge if I fail to fix your issue in during a live session. Offline session (or Freelance work) bounties are only awarded upon successful project completion, therefore the same guarantee applies by design. - I try to be very careful with any changes that I make to your systems and applications but sometimes, the unthinkable happens and data is lost. You agree that I am not responsible for any data loss of any kind nor am I responsible for any losses that occur as a result of such data loss. In other words, I am not responsible for any data loss whether known or unknown, past, present, or future. Period. This is one of the reasons why backups are so important. - Please don't ask me if I accept <insert name of alternate payment method here>. because I simply don't. I strictly abide by Codementor's policies. Codementor's payment policies are in place to protect YOU and I from getting scammed and it makes absolutely no sense to want to circumvent these protections.
14
Server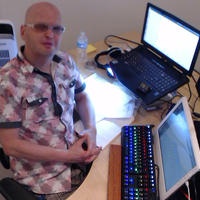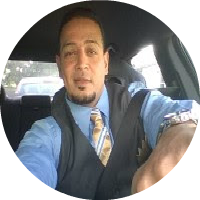 10
Amazon web services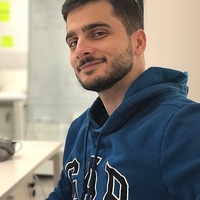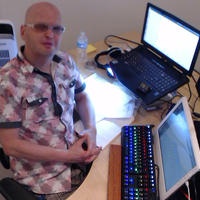 9
Linux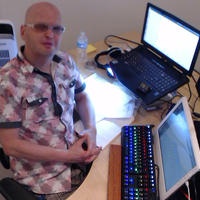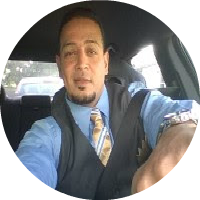 6
DevOps
4
WordPress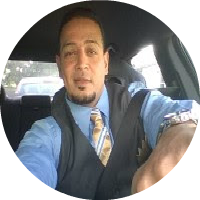 3
Amazon s3
Ansible Automation: A Comprehensive Guidebook Part 2
An introduction to the power, flexibility, and simplicity of Red Hat's Ansible.
Ansible Automation: A Comprehensive Guidebook
An Ansible primer for those of you who might have been wanting to learn about Ansible but were put off by its documentation.
Average Rating
5.0
(52 ratings)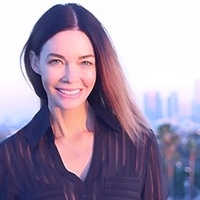 Absolutely the best! Jorge is an expert, very detailed, cordial, honest and great work. He goes the extra mile.
Jorge went above and beyond what I was expecting. I kept throwing curve balls with the issue I was having and he worked through them. Very friendly and a huge help.
Very helpful and kind. Responsive and easy to understand. Will use again.
Responsive and helpful. Hope to work with again.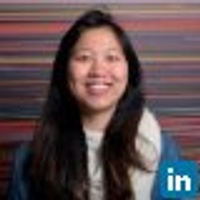 What a legend. Great guy, helping untangle AWS/Elastic Beanstalk issues. Really patient, and I learned a lot during our call. Hope to work with him again if I have any trouble in the future.
if you want the best systems engineer talk to Jorge. watching him work through the issues via the CLI was like watching a maestro at the piano. I kid you not. He was also creative in thought, in terms of different ways of looking at a problem to solve it, which aside from pure domain knowledge is also invaluable.
Jorge solved my problem in a reasonable amount of time for a fair price. This was a Windows IIS 7 configuration problem that prevented Crystal Reports from working properly. Jorge was logical, methodical and appropriately conservative in his approach which helped insure that he didn't mess up anything else while trying to solve the primary problem. We plan on using him again.
I wish there were more stars for Jorge! We had a difficult server issue that took our customer's websites offline for 11 days. The server was actually up but could not connect to the Internet. Jorge quickly diagnosed the problem and related the issue to the server company. When they failed to correct the problem, Jorge persisted and advocated for us until the changes were made. Once connectivity was re-established it took Jorge just a couple of minutes to get the websites back online. He's a genius, easy to work with and a consummate pro. He won't let you down and he won't charge you if he can't fix it. Thanks, Jorge!
Excellent mentor and a freelancer. Would like to hire him again if he is free. Outstanding.
VIEW MORE REVIEWS