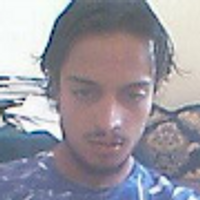 Ahmed Bouchefra
I'm a web & mobile developer and tech entrepreneur.
Github repositories
ngx-qrcode
An Angular 4|5 Component Library for Generating QR (Quick Response ) Codes
django-auth0-vue
A Django REST Framework + Vue.js CRUD Demo Secured Using Auth0
Ionic 4 Tutorial for Beginners: Custom Elements, Buttons, Navs and Tabs
Throughout this tutorial, we'll learn how to use the latest version of Ionic—Ionic 4 which is now in alpha. Starting with Ionic 4, Ionic is going framework agnostic, which means you can use it with…
Building a Universal Server Side Rendered App with Angular 2+, Material Design 2 And Express.js
Universal Angular 2+ Apps https://www.techiediaries.com/images/content/universal-angular-express.png Throughout this tutorial we are going to build an example, server side rendered, web app with...