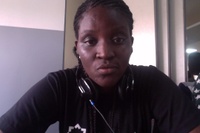 Moyosore Sosan
A Dive Into Python Closures and Decorators - Part 2
In previoust post (https://www.codementor.io/moyosore/a-dive-into-python-closures-and-decorators-part-1-9mpr98pgr), we talked about local functions, closures and quickly looked into basic...
A Dive Into Python Closures and Decorators - Part 1
We will be looking at local functions, the concepts of closure and what decorators are, sounds like a lot? Then let's dive into it.
Average Rating
5.0
(7 ratings)
She is amazing! A very patient teacher who has clear understanding of the lesson and explains things very clearly.
patient teacher. I guides you through the process of writing the code
He is the one who was able to solve my problem....I must say he is very intelligent and genius...God Bless you