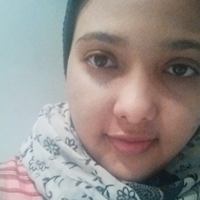 Mouna Cheikhna
Software Engineer at Microsoft (Android, Java, Clojure and Haskell developer) - My Work on Github : https://github.com/chemouna
Average Rating
4.9
(91 ratings)
Apr 2018
Great mentor, would use again!
Oct 2017
Excellent mentor!! Knows her Android coding, understands the issues very quickly, and provides solutions quickly. Easy to work with, could not be more pleased!
Mouna is very highly skilled and knowledgeable, and is able to understand a problem quickly, and explain her reasoning when making changes. An excellent codementor.
Sep 2017
Excellent experience, Mouna is highly skilled in solving issues within an Android app.
Fast and efficient. Clearly knows her stuff! I benefitted a lot from her, as she explained every step along the way. Thanks again!
Aug 2017
Experienced and friendly.
May 2017
great knowledge, communication, superb logic
Mouna Cheikhna was very helpful in fixing my issue with my java project. Mouns explained to me what was missing, and how to fix the issue. I learned a lot from Mouna, and will contact her again in the future.
Jan 2017
Really good problem-solver. Unfortunately we have not fin the solution yet but I believe we will be able to make it
Helps me improve performance of the app
Very helpful! Got the problem taken care of quickly. Thanks a ton!
Very Helpful Mouna was a pleasant surprise in being exactly what she said a real professional and very good programmer
Accurate and tackled my issue efficiently.