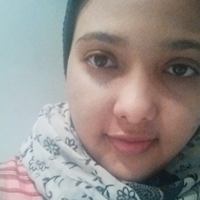 Mouna Cheikhna
Software Engineer at Microsoft (Android, Java, Clojure and Haskell developer) - My Work on Github : https://github.com/chemouna
For every 15 minutes
I'm a Software Engineer at Microsoft (Previously Lead Software Engineer at Blablacar), I'm an experienced Java and mobile developper with more than 5 years professional experience, primarily in Java and Android development and I also have experience writing backend applications with Clojure and a little bit of Haskell. My specialties are creating mobile application, debugging, software design, refactoring legacy code, creating unit and functional tests, automating builds and deployments specially for mobile apps. I am a professional engineer with a master's degree in Computer Engineering. I love functional programming whether with Haskell or Clojure and also have a lot of experience developing Android apps.
17
Android
17
Java
9
Android studio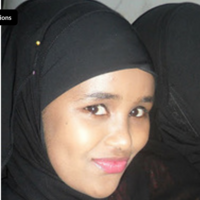 6
Git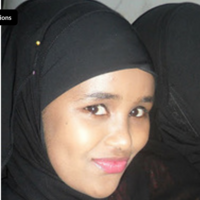 4
Android layout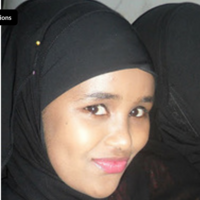 3
Debugging
Github repositories
Decor
Android layout decorators : Injecting custom attributes in layout files, Using decorators to get rid of unnecessary class explosion with custom views
frame-gradle-plugin
A gradle plugin to automate framing android screenshots with devices frames in multiple languages and with multiple screen sizes.
Simple Clojure Protocols Tutorial
Protocols are helpful because they provide high-performance, dynamic polymorphism construct as an alternative to interfaces. Learn how to extend protocols to already existing datatype.
Average Rating
4.9
(91 ratings)
Great mentor, would use again!
Excellent mentor!! Knows her Android coding, understands the issues very quickly, and provides solutions quickly. Easy to work with, could not be more pleased!
Mouna is very highly skilled and knowledgeable, and is able to understand a problem quickly, and explain her reasoning when making changes. An excellent codementor.
Excellent experience, Mouna is highly skilled in solving issues within an Android app.
Fast and efficient. Clearly knows her stuff! I benefitted a lot from her, as she explained every step along the way. Thanks again!
Experienced and friendly.
great knowledge, communication, superb logic
Mouna Cheikhna was very helpful in fixing my issue with my java project. Mouns explained to me what was missing, and how to fix the issue. I learned a lot from Mouna, and will contact her again in the future.
Really good problem-solver. Unfortunately we have not fin the solution yet but I believe we will be able to make it
VIEW MORE REVIEWS