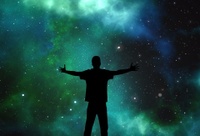 Mostafa Soliman
Control engineer and Arduino freelancer who loves to make use of theories to implement interesting products and applications!
Average Rating
5.0
(18 ratings)
Mar 2018
Excellent knowledge and amazingly patient. Solved my problem.
Very very helpful and very responsive. Thanks, Mostafa!
Mostafa helped walk me through the complication phase of my project and getting the libraries I needed uploaded to my code! I enjoyed his help and patience helping me to complete my task.
Feb 2018
Excellent to work with, very helpful and knowledgeable, and able to help meet a deadline!!
helped me with c coding. Made life so easier for me, thank you so much!
the best mentor i had online. Never thought he'd explain it better than the class i attended.
Mostafa was a great teacher during my Balloon project. I am a total noob to programming and he helped me navigate some problems I was having. Thank you so much for your hard work and dedication.
Jan 2018
Very professional attitude. Took the time to research topics that were new. Would highly recommend.
Dec 2017
Helped me with precious hints and advices.
Nov 2017
Very helpful and understanding mentor. I would definitely recommend him.
Mostafa is friendly and really helped me!!
Oct 2017
Mostafa is one of the best experts I have worked with, Very good knowledge on programming. Thanks you hopfully we can work more in the future.
Mostafa helped in arduino coding for my autonomous vehicle he helped me throughout my project anf his work is precise.
SUPER Service!!!! I was 2 days searching! Mostafa Soliman solved it in 5 min!! I recommend help from him!!
Awesome help, always there to answer questions and help with the project, would strongly recommend.