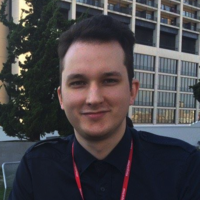 Morgan Wilde
$20.00
For every 15 minutes
The reason I code is because I want to have leverage on life. Automation is an all-empowering concept, it's like this superpower people have, that is available to everyone. My area of focus is all the visual details of an app and the user experience. Specialties: mobile and web app development.
4
React
4
JavaScript
Average Rating
5.0
(20 ratings)
Morgan was really excellent. He helped me out with my Java program that I was stuck on. You can really count on him and trust him blindly with your work. He will fix your problems for sure.
Great help, very knowledgble in what he is doing and how to he helps
Morgan is a very helpful mentor and great at teaching too
Amazingly helpful! I learned a lot in a short amount of time while also completing my project. Record time for workflow!