Matthew Moore
Experienced software engineer. In-experienced entrepreneur.
Average Rating
5.0
(18 ratings)
Jan 2015
It was great working with him :)
Matt was great! Very helpful and pretty quick in understanding my issue. I'm a novice in Rails so it was wonderful to have someone explain some of the conventions I didn't understand, solve my problem, and show me a better way to do what I originally intended. Thanks, Matt!
Matthew was awesome. Quick and detailed with his responses, friendly and patient. Was a pleasure to work with.
Matthew is really easy to work with and wastes no time - he had an answer immediately for my trickiest problems and had no problems delivering a solid answer. Thanks a lot!
Great advice, efficient with his time, very patient, overall just a pleasure to work with.
Matthew was awesome and I'd highly recommend him. He immediately jumped on the call and was able to quickly refactor some code while providing me with some pointers.
Dec 2014
Matt was very friendly and patient, and solved most of my problems. We ran out of time or we'd probably have solved them all. The interface (google hangouts) caused some problems. Matt couldn't control my screen, and it was hard for him to read at his end (too small--two monitors). Changing window sizes, and toggling between them, helped somewhat. As a result, though, stuff took longer and ran up more time. Overall, my understanding of Rails has increased, and my app has progressed toward completion. Thanks, Matt!
Good teacher, helps me understand problems without doing it for me! Lets me struggle and figure things out and steps in when needed for maximum learning.
this was supposed to be a chat to see if a long-term mentorship was a good fit.. why am i being charged? my mentor said i wouldnt be charged.
Great job- didn't waste anytime!
Had a problem with importing and heroku. Matt helped me to find the error within the database very quickly. Great help and will definitely hire him again.
Awesome help, this guy is advanced in his understanding of Rails. I've mentored with a couple different Rails mentors here and Matthew is in a league of his own.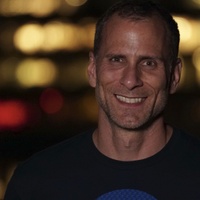 Super helpful. Reviewed inherited project and he was able to shed light on build system and some areas of php that I was unfamiliar with.