Not looking for Monodevelop Developers? Find other types of developers:
View Profile
Jonathan Brisebois-Lamarche
Freelance Monodevelop developer in Ottawa, Canada
MonoDevelop used to be hated by most Unity developer a few years ago. Fear not, this software is now the go to script editor for Unity.
View Profile
Freelance Monodevelop developer in Delhi, India
Expert Developer, Hacker, Machine Learning enthusiast
I am a professional developer. I have expertise in wide range of technology. I can help you in building/optimizing web/desktop based applications. I'll do my best guiding you in the areas of Machine Learning, Python/.NET/C++ Development and version control systems (GIT, TFS). Ask me anything :) Still not convienced? https://amaneureka.me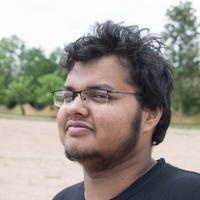 View Profile
Freelance Monodevelop developer in Jodhpur, India
OpenSource.C++.Python.ArchLinux.DataScience
I am an expert C++, Python developer with over eight years of experience. I am highly talented and skilled in problem-solving and understanding complex and large code base.
View Profile
Freelance Monodevelop developer in Missoula, United States
Living Life, Loving to Code
I work at the University of Montana as a Programmer Analyst. I spend most of my time there in SQL and PL/SQL, but I have been branching into UI/UX work in JavaScript. I also help maintain our ERP solution which is programmed in a Java based MVC similar to Spring or Groovy/Grails. I am also a Freelance Web Developer with extensive knowledge in HTML/CSS/JS including frameworks like jQuery, ReactJS, and Angular. I consider myself an intermediate Ruby on Rails developer and I enjoy writing solutions in this tech stack. I have also worked with Joomla, Wordpress, Drupal, and other CMS platforms as well as dabbled with several personal projects in RoR, Groovy/Grails, Django and similar Full Stack MVCs.
View Profile
Freelance Monodevelop developer in Ashburn, United States
Data Scientis and Mobile Expert na Azuris Mobile & Cloud Experts
Master of Technology (UTFPR) Bachelor in Data Processing Electronics Technician Developer for over 20 years .... Mono Hacker since 2003 Fluent languages​​: C#, Java, PHP, Specialties: Data Science: Cloud Computing, Big Data, Machine Learning, ElasticSearch, Map Reduce, Hadoop, Recommendation, ,Mahout, Distributed Computing, Research, Software Engineering, AWS, PIG, Cassandra, Sqood, HBase, Hive, Flume. Computer Languages: C#,Java, Php, Ruby, C, C++, Pascal, Boo, Python Mobile Develop with Xamarin Plataform in C# to Android, iOS and Windows Phone Project Management, Agile Teams, Extremme Programming, Scrunm , best practices,Refactor, TDD, BDD, DSL,
Are You a
Monodevelop
Developer?
Get paid while making an impact. Become a Codementor for the next wave of makers.
Apply Now