Not looking for Mongoose.js Developers? Find other types of developers: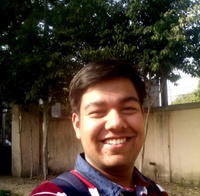 Hire Now
Freelance Mongoose.js developer in Delhi, India
Node/JS Developer, Hacker & Consultant
I believe that there is no independent knowledge, hence I like to talk on myriad of subjects, besides programming. :) I can assist you with - Web Applications ( Front End / Back End ) - Deployment Life Cycles ( CI, Testing) - Software Development - Code Optimization - Algorithms & Data Structures. - Automation with IoT - Code Maintainenance & Versioning ( Git ) I love hackathons and have been to plenty of them, also won some of them . Currently, I am a Code & Robotics Instructor at DSSM Techno Dynamics. I like to tinker & experiment with different technologies from time to time & I am also a bookworm!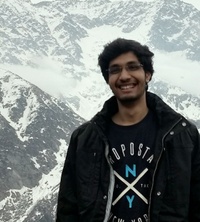 Hire Now
Freelance Mongoose.js developer in Hyderabad, India
Software Developer | Node.Js Expert
I am Software Developer who loves building high-performance systems, I have an affinity for shiny new technologies. Complete backend solutions Architecture -> Coding -> Testing -> Deployment. Happy to help you out of any problems ( Full refund if I cannot).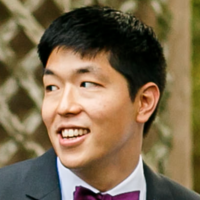 Hire Now
Freelance Mongoose.js developer in Ellenwood, United States
Product-centric, data-minded, full-stack engineer with a passion for OSS, functional programming, microservices architecture, DevOps automation, and Agile/Lean methodologies
I have designed and executed a variety of products in my professional career, including web-based eCommerce solutions, native and hybrid mobile apps, command-line tools and utilities, APIs and SDKs, single-page applications using JS frameworks (React/Redux, Backbone, Angular), ETL systems, and CI/CD using Docker, just to name a few. I have implemented various greenfield projects using microservices architecture, as well as transitioning existing monoliths to containerized microservices. Having worked in various research settings, I have experience designing and implementing experiments and data analyses, including experience with data mining techniques and neural networks. I have contributed to open-source packages such as [amqp10-link-cache](https://www.npmjs.com/package/amqp10-link-...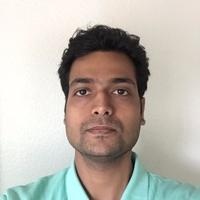 Hire Now
Freelance Mongoose.js developer in Jaipur, India
Consultant | Technical Speaker | Startup Founder | Full Stack Developer | Chatbots | AI | Machine Learning | JavaScript | jQuery | NodeJS | AngularJS | MongoDB | MeteorJS | ElasticSearch | Firebase | Android | Ionic | Mocha | Digitalocean | MySQL
** Full Time Consultant, Entrepreneur, Developer. ** ** One Minute Quick Video Intro : https://www.youtube.com/watch?v=ylxt9a-izOw ** Consult Startups and Development Teams. ** **Go Ahead and Schedule a Session with me, would love to talk to you ! **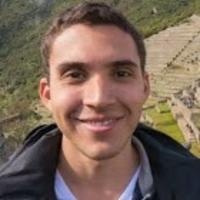 Hire Now
Freelance Mongoose.js developer in Fürstenfeldbruck, Germany
Fullstack Javascript, Java and Scala dev. Vue.js, Angular 2+, React. MongoDB, PostgreSQL, MySQL.
• Firstly, I'm a passionate developer who loves everything from Front-end to Back-end development & mobile development. • I also have a good sense for design and UX. For me it's as important the efficiency of code as well as the ease of use of an app and it's UX. • My greatest strengths are in Front-end (Angular2 & Angular.JS) and Android development but I have also some experience in Back-end (Node.js, PostgreSQL, Meteor.js) and find it fascinating. • This has given me a perspective to understand and appreciate RESTful architecture in where with one back-end we can serve many different clients (mobile or browsers). Experience in: • JavaScript: Angular2, Typescript, AngularJS, Node.js, jQuery & Meteor.js • Android & Java • PostgreSQL, MySQL & MongoDB • Ionic, Cordova fr...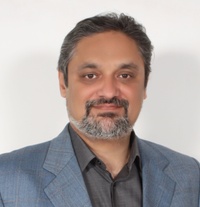 Hire Now
Freelance Mongoose.js developer in Rawalpindi, Pakistan
25 years of experience in software architecture, design and development. Skilled in architecture and design of networked, large scale distributed software systems, real-time systems, operating systems, enterprise and carrier grade telecommunication software systems, high availability and fault tolerant software applications, middle-ware, platforms, scalable data processing, distributed systems, concurrent programming and software framework implementation Worked in US Software industry as a Senior Software Engineer for more than 7 years and also held key positions in Software industry in Pakistan for 17 years.
Hire Now
Freelance Mongoose.js developer in Samara, Russia
Front-end developer with burning eyes
I'm middle front-end developer working for an international company based in Russia. I have 2 years experience in web-development and strong skills in: - Javascript (ES5, ES6), - Vue.js framework (v.2), Vuex, Vue-router, - jQuery, - Node.js and some of its frameworks (Express, Koa2, Sails), - Webpack, - Gulp, - HTML5/CSS3, - BEM, - Less, Sass, - Templating (Nunjucks, Pug), - GIT, - Kanban flow (Jira).
Are You a
Mongoose.js
Developer?
Get paid while making an impact. Become a Codementor for the next wave of makers.
Apply Now