Not looking for Mongojs Developers? Find other types of developers: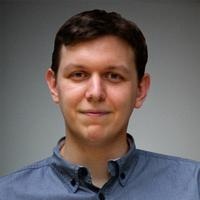 View Profile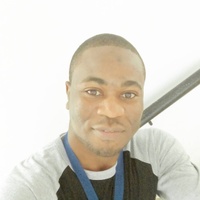 View Profile
Freelance Mongojs developer in Lagos, Nigeria
Javascript, Nodejs, and React/Redux Expert
Full-stack Javascript Developer, automated system enthusiast, addictive learner, human capital development advocate, writer, and a software engineer. I love making it easy for people to learn.
View Profile
Freelance Mongojs developer in Marquette, United States
Emergency support specialist, cloud consultant, lifetime coder, Linux ninja, security guru, developer-operations liasion, systems administrator. Often called 'rockstar', 'unicorn', 'hero', 'savior', 'recluse'; seldom called on the phone.
I put out cyber fires over donuts and camp fires. Polyphasic sleeper serving all timezones! Provider of live-help in real-time via video conference for technologies I have mastered and problems no one else can solve. Writer of re-brandable content management systems (every app has content, does it not?), re-usable apps & APIs, member of Mensa & Intertel, slayer of salmon. Human languages for fun, programming languages for breakfast. I left Detroit in the Dot-Com era to live deep in the north woods, I wear camo every day and kill my own food when I have to. I solve my own problems with grace and efficiency. I'll be happy to solve yours! My three most valuable skills: * Problem solving * Anticipation (of variables and user expectations) * Machine logic These skills, when applied t...
View Profile
Freelance Mongojs developer in Amman, Hashemite Kingdom of Jordan
Web Developer
I am a software engineer with a 5 years of professional experience building web applications for the smallest of small startups, to some of the web's largest sites. Specialties include JavaScript, CSS, HTML, Node.js, PHP, open-source, web performance, and developer advocacy, my current love is JavaScript application. Implementing client-side design patterns using object oriented, asynchronous, and functional programming in Javascript with both bare-metal js and various tool kits and frameworks. Solving complex issues related to browser and network performance, cross-browser and legacy IE compatibility, client-side scaling, data modeling, usability, and testability. In depth experience at one time or another with Node.js, Meteor.js, MongoDB, Angularjs , jQuery, jQuery UI, Backbone.js, Un...
View Profile
Freelance Mongojs developer in Pune, India
Python | Java | AngularJS
3 Years of hands on working experience on Python, Java and AngularJS based technology with complex application development.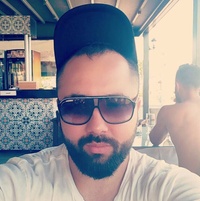 View Profile
Freelance Mongojs developer in Zaandam, Netherlands
Front-end development and API management is my profession
API Developer and also I am a FullStack Developer on NodeJs MongoDB, AngularJS, JSON, XML Web Services, SOAP, RESTful API, REST and Certificates: - MongoDB For NodeJS developers: https://university.mongodb.com/downloads/certificates/8b993fdce8c84f8db86b6feafb8f2a3d/Certificate.pdf - AngularJS: https://beta.openbadges.org/share/ed8bbabb42cd4795f5d6e10a6ba8b983/
View Profile
Freelance Mongojs developer in McLean, United States
Full-Stack Help
The best way I can help you is by showing how all the pieces fit together. It's hard to learn some topics just by blog posts because they usually focus only on one piece. Instead, I'll show you how it all works, specific to your situation, and answer any questions you have. I've worked up and down the stack from designing to back-end services and server management.
Are You a
Mongojs
Developer?
Get paid while making an impact. Become a Codementor for the next wave of makers.
Apply Now