Not looking for Monads Developers? Find other types of developers: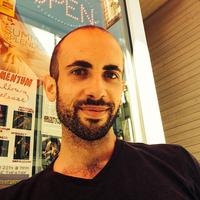 Hire Now
Freelance Monads developer in Vancouver, United States
Experienced full-stack engineer, functional programming aficionado, musician, & meditator
When I was 13 I brought a "Learn C++ in 21 days" book with me on a family vacation, and I've been writing code ever since. I've been pro for 8 years and have worked on a wide variety of projects, both as a freelancer and as an employee. I spent several years as an avid hobbyist game developer, and I always have at least one side project going on. I love learning new skills and finding the best way to do things, so I am constantly learning new languages, frameworks, and best practices that I hope to share with you. I also love to teach!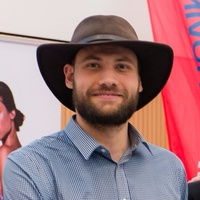 Hire Now
Freelance Monads developer in Werkhoven, Netherlands
Test-driven developer, data scientist and engineer
Developer by day, programmer by night. I obtained a master of science in civil engineering (computer science) and participated - together with several teams - in programming contests and hackathlons. I answer questions on StackOverflow on a daily basis and wrote courses on Artificial Intelligence and Digital Electronics. I worked as a researcher in the field of hyperheuristics (artificial intelligence), a teaching assistant in computer science and as a data scientist and technical lead developer in an AI startup. During my spare time I developed small (and larger) projects to help with daily routine. For me, a computer should aim to automate everything that is boring, such that one can pay more attention to what is interesting in life. After each session, I aim to write a document (usu...
Hire Now
Freelance Monads developer in Acrefair, United Kingdom
Senior Scala and Haskell developer
Experienced Scala/Haskell/Java developer. Was in academia 6 years ago, have now worked in various commercial roles. Specialties: Scala development, Functional programming, Haskell development, Java development, Research, Proof assistants, Dependent types, Type theory
Hire Now
Freelance Monads developer in Gdynia, Poland
C++ Black Belt
IMPORTANT: If you want to contact me, and your timezone is significantly different, feel free to just open a session request during my timezone evenings (after 8pm till midnight). I've noticed that figuring out the request details via chat is extremely cumbersome. I'm a professional developer working on Application Performance Management in Dynatrace; currently stationed in Gdynia, Poland. I've done a number of jobs in the past, including Graphics Driver development at Intel, Game Development at Huuuge Games and other, potentially unrelated things. I've started programming wanting to be a game developer, so there's a huge chance I can help you with your C++ game project. I also know my ways around the low-level parts of C and C++. Right now my main focus at work is Node.js, so if you h...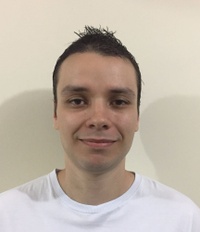 Hire Now
Freelance Monads developer in Carapicuiba, Brazil
Java / Scala / C# Backend Software Developer
I am an experienced backend software engineer, with more than seven years in the field. I have worked at the development of web apps backend - microservices, rest, sql and no-sql databases, messaging queues, redis, reactive programming - and some frontend as well. My favorite languages are Scala and Java.
Hire Now
Hire Now
Freelance Monads developer in St Petersburg, Russia
Remote tech lead for your start-up, team included
I'm a full-stack engineer with 15 years of experiences. Last 7 years I'm doing mobile and web applications. I can implement your ideas into a working product, design architecture and user experience, implement MVP, hire and manage developers and QA, build development and deployment processes. I've got a team of 4 developers working with me. I've experienced with the following technologies: Node.js, Rails, Elixir, Haskell, AngularJS, React, Objective-C, iOS SDK, React Native, Java, Android SDK, C++, C#/.NET. Top 5 benefits working with me: - You will have an access to a vast pool of talented developers from Eastern Europe. I've done over a hundred of technical interviews during my career. I know what to look for and what questions to ask. Devs from Russia, Ukraine and Belarus are well-k...
Hire Now
Freelance Monads developer in Chicago, United States
Senior Software Engineer
Chicago based Senior Software Architect and Developer with over 25 years developing leading edge software. Focusing primarily on JVM languages (Java, Groovy, Scala). Expert in developing highly distributed systems and heavily multi-threaded applications. Experience with both large and small teams working as team-member, team lead, or mentor. Specialties: software architecture, polyglot development, test data generation
Hire Now
Freelance Monads developer in Charlotte, United States
Experienced JavaScript Developer
Hi there, my name is Justin and I've been working with web technologies for several years now. I have a passion for learning so I'm always looking for ways to improve. I love to use programming to make life easier for people, including other developers! Developing beautiful, fast, and user friendly websites is my day job!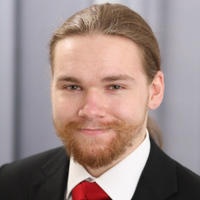 Hire Now
Freelance Monads developer in Bonn, Germany
F#/OCaml specialist with expertise in other fields
Long-time Linux & network admin, now doing software development exclusively. Would love to get involved with something that relates to biology, especially bioinformatics.
Hire Now
Freelance Monads developer in Greeley, United States
Avid open sourcer, committed mentor, and lead engineer with 12+ years experience
Hiya, I'm Rocky. I love collaborating with other developers and designers who are serious about solving difficult problems. I'm an FP-oriented JavaScript developer with direct influences from Scala, Haskell, and Clojure. My passions lay in the lower-end of the spectrum, with particular emphasis on machine learning, natural language processing, expert systems, and other forms of artificial intelligence. I'm also a data science practitioner with a heavy background in both frequentist and bayesian statistics.
Hire Now
Freelance Monads developer in San Diego, United States
I'm a postdoc at University of California San Diego as well as a machine learning consultant. I've done tutoring with people face-to-face, and would like to try it over the internet. I come from a strong computational background, but I'm interested in all aspects of programming. I have a Masters in Computer Science, so if you require work on theoretical concepts, I can help with that as well as any practical problems you have.
Hire Now
Freelance Monads developer in São Paulo, Brazil
Senior iOS Architect - Senior iOS Developer
Senior iOS Developer (since 2008) Specialized in 3D development and 13 years of experience with general programming Platforms: iOS Skills: Swift, Objective-C, C and OpenGL Focus: Animations and Large Scale Applications • iOS Application Development • iOS Framework Design and Development • 3D IPhone Games and Applications • 3D Framework using OpenGL ES / Vulkan / Metal • Design Patterns • Application architect and structure • Cutting edge development and creating new development trends • Creator of numerous Frameworks, Libraries and Components for iOS • Cypher and encryption • SOA security
Hire Now
Freelance Monads developer in Seattle, United States
Full Stack Web Programmer, with emphasis on Javascript and Ruby -- happy to talk to you :)
With over a decade of experience writing web applications professionally, I've overcome all sorts of problems. I have a special love for helping people scale existing web applications, but I also do love a good front-end CSS puzzle. Most importantly, I'm a friendly fellow who is happy to talk code with anyone. (I'm new to CodeMentor, so I've significantly reduced my rate, so I can talk with more people!)
Hire Now
Freelance Monads developer in Ashburn, United States
Application Engineer at FP Complete
Athan is the kind of person that wants to help. He will waste his life trying to find a way to make things better, even if it costs him. Most of his time is not spent, but invested. He studies programming languages relentlessly. Mainly functional, but can cope with imperative. Abstract concepts like MVC and Lambda Calculus are appealing to him. He also likes github and freenode. He thinks technology has a lot of potential for ability. The philosophy is this - if you can master the most effective and applicable methods to problem solving, well then you're problem is solved! :)
Are You a
Monads
Developer?
Get paid while making an impact. Become a Codementor for the next wave of makers.
Apply Now