Freelance Momentjs Developers Available for Hire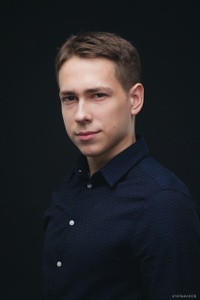 Hire Now
Freelance Momentjs developer in Izhevsk, Russia
Senior front-end engineer
After 8+ years experience in a web development, my brain has learned to be flexible. It means that I got a skill to adapt to most of the projects and teams. One of my secrets of successful web development is quick understanding the core of the project, active communication with a team, understanding and solving tasks. In a web development are usually used Trello, Skype, Hangout, Git, Asana, Redmine, Jira, Slack. They help to be well-informed about the process and in communication with a team. That's why I usually work in such environment!
Hire Now
Freelance Momentjs developer in Broomfield, United States
Front-end Software Engineer
My expertise lies in the realm of front-end software engineering as that is my primary source of income. That being said, I often take on full stack problems, so I have experience all over the place. I really enjoy a good challenge, and I won't stop until I've prevailed. In my free time I've been working on a few different side projects. Some of these projects include: a clock radio (written in React with GraphQL and a node backend) running on a Raspberry Pi; a traditional music box that can take a series of notes via an Arduino; an automated grow system which uses a network of Arduinos hooked up to a Raspberry Pi brain; a particulate matter analyzer; a personal electrostatic precipitator.
Hire Now
Freelance Momentjs developer in Ashburn, United States
Full Stack Meteor Developer with 10+ years of Web-based Development Experience
I'm a full stack React/React Native developer living in Los Angeles, CA. By day, I lead of a team of developers at a large e-commerce company. I'd love to share my expertise and passion and help you build something great. I have bachelors in mathematics from Louisiana State University, and an MBA from Tulane University. Coding is my passion, and something you never stop learning. Check out my Github profile for some of my open source projects.
Hire Now
Freelance Momentjs developer in Barnet, United Kingdom
Founder, Plannabel — Mission Control for Your Wedding.
Founder of Plannabel — 'Mission Control for Your Wedding' — where couples find ideas, software and wedding experts to guide, encourage and automate their wedding planning project. (Early stage SaaS startup based in London, UK.) Software and web services development with JavaScript & LAMP stacks. • UI/UX: React, React Components & Redux, jQuery, DOM & AJAX; Bootstrap 3, LESS & SASS; • Server: Node.js, Express, Firebase (real-time JSON store), Loopback & NoSQL; • Dev Tools: Bower, Grunt & Webpack. Git Flow, Docker, Vagrant, Ansible; • CMS: Wordpress + Roots.io + Pods Framework (PHP, MySQL/MariaDB); Business planning, product development & marketing automation: • Designed & delivered strategy workshop programmes for mobile operator CMOs & team members; • Opportunity identificati...
Hire Now
Freelance Momentjs developer in Goiânia, Brazil
Senior Software Engineer at Toptal
Experienced Software Engineer, worked on projects ranging from mobile apps to enterprise search solutions, proven experience with PHP, ASP, ASP.NET, Apache SOLR, FAST ESP, Java, C#, Objective-C, Swift, Golang, Rails and its libraries/frameworks.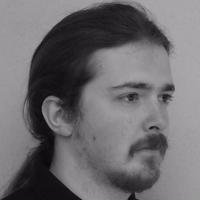 Hire Now
Freelance Momentjs developer in Prague, Czechia
Full-stack developer & issue solver
I am very interesting in new technologies and helping people to solve their problems & issues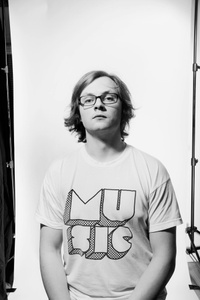 Hire Now
Freelance Momentjs developer in Tampere, Finland
CEO & Tech Coach at Lemanse Oy
I'm a friendly guy who has been developing web and mobile apps for many years. I've got experience in teaching programming and especially the latest stuff in JavaScript.
Hire Now
Freelance Momentjs developer in Valladolid, Spain
Software Developer
Developer in different languages with more than 10 years of experience, passionate for coding creative things. Well-developed skills in design of applications and databases. Experience in mobile applications, lottery, medical and Point of Sale. Self-taught and self-motivated always looking to learn new technologies and infrastructure development.
Hire Now
Freelance Momentjs developer in Buffalo, United States
Fullstack Javascript Developer
Hello! I am a full developer who loves coding. Besides coding for a company in buffalo, I also build fun side projects on the side. My favorite application I've buiilt is http://colorfyme.me/main which changes colors based on what song your listening too. Those colors change both the UI of the application and your hue lights if you choose to connect them.
Hire Now
Freelance Momentjs developer in Bengaluru, India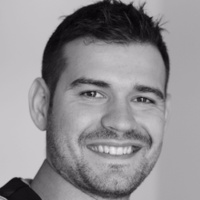 Hire Now
Freelance Momentjs developer in Toulouse, France
Full-stack Web Developer
I'm a self-taught, full stack web dev with 7+ years of experience, holding a master's degree in physics education, previously co-founded small development agency. The technical stack I'm most comfortable with is Python, Django, Lua, PostgreSQL, Javascript. I also have experience with Django Rest Framework, GeoDjango, Ansible, Docker, PHP, Symfony, Drupal, C#, Clojure.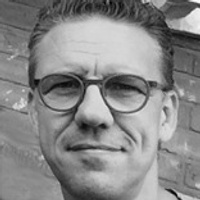 Hire Now
Freelance Momentjs developer in Rotterdam, Netherlands
web tech solutions
"Everything must be made as simple as possible, but not simpler." Key technologies: Vue.js, Node.js, MongoDB, Neo4J, AngularJS, Docker Got stuck building your awesome web application? Wondering which tool to use, which library to pick? Let me help you out! I have been an independent software developer since 1997 specializing in open source Java enterprise and web technology since 2002. Currently focusing on "native web clients". According to crystalknows.com: "a very quick learner with strong analytical, creative, and social skills, but may seem two steps ahead in some conversations." I always goes the extra mile to create solutions that are simple, easily maintainable and highly extensible. Kees is on a continuous quest for "the right tool for the job". He is a broadminded profession...
Hire Now
Freelance Momentjs developer in Reston, United States
UI Consultant at AOL Verizon
Masters in Computer Science from UNC Charlotte with graphics and database as major. Have pursued gaming and human computer interaction courses. Experienced UI developer, involved with pixel perfect development of BRD's and specs, worked with GE, Apple, TiaaCref, Das Offshore in past. Mocking prototypes, building responsive web applications, using HTML5, CSS3, JQuery, AngularJS, javascript, sql, REST, Jira, Radar PMP, Omnigraffle, Photoshop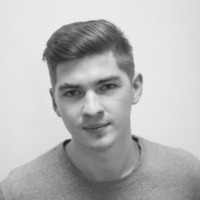 Hire Now
Freelance Momentjs developer in Minsk, Belarus
Full-stack web developer
Hi, my name is Eugene. I'm a full-stack web developer with 4 years of enterprise experience. I have a significant experience in application prototyping and like to spend my free time learning cutting edge technologies.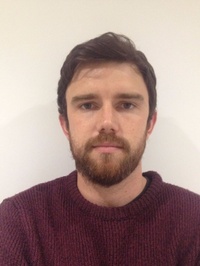 Hire Now
Freelance Momentjs developer in Dublin, Ireland
Full Stack Cloud Software Engineer
I'm a Full Stack Software Engineer with strong experience designing, implementing and deploying JavaEE REST applications / services, as well as corresponding UX, primarily using single page applications (Angular). Comfortable converting customer requirements to low level software design using Entity Relationship Diagrams and Software best practices / methodologies (fan of Gang Of Four). Very quick to get up to speed in a new environment and usually a 'go to' person to help with debugging or finding solutions to difficult issues. .
Are You a
Momentjs
Developer?
Get paid while making an impact. Become a Codementor for the next wave of makers.
Apply Now