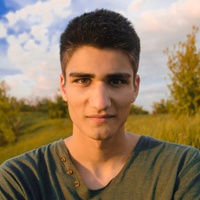 Momcilo Popov
CEO & Developer at Studio XXII
Average Rating
5.0
(75 ratings)
Apr 2018
Excellent guy to work with
Excellent guy to work with
Excellent guy to work with
Really understands UX, VueJS and design principals. Will definitely hire again.
Mar 2018
Understands Vue Js really well and was able to quickly refactor and build my project from scratch. Highly recommended to work with.
Great to work with. Really understands VueJs.
Excellent coder. Really understands Vue and explains the concepts clearly.
Really good person to work with. Obviously understands Vue very well and got my project started. Will hire again.
Feb 2018
Brilliant Front end Development skills. Amazing work and the project was completed the project 100% to our spec.
Working with Momcilo was such a great experience. He went above an beyond on this project. I look forward to working with him in the near future. Thank you for the great work.
Jan 2018
It's always a pleasure to work with Momcilo. He's one of the most skilled professionals I've ever met.
Sep 2017
Aug 2017