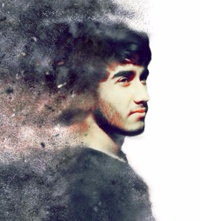 Mohit Kumar Singh
UI/UX Designer | Front End Developer | Design Consultant
$15.00
For every 15 minutes
Building a websites is easy, but designing one takes skills. Everything is designed but only few things are designed well so don't hesitate to ask questions :) I am experienced Front End Developer and UI Designer. I have been to lot of hackathons and designathons ,won a few including IIIT Delhi minimal UI design.
JavaScript is one of the best programming language that I ever studied.The ease and flexibility of JavaScript make it more dynamic and easy to use language.Different type of framework make web development's work very easy and these framework are easy to link and understand. As a former intern I used javascript to collect the data from the user form and manupulate the website using React.js.
HTML is the simplest and most easily understandable language.Whole Html works around Div tags and Classes and I stress everyone to understand it very clearly because this is main thing that help us to design the main keyframe of the website.I nearly created 20 websites most of time I always give more focus in designing html base using the plugin jade
CSS is the key ingredient for designing. Flex box, animation and positioning are the keys for perfect design.Using frameworks like foundation and bootstrap, I made website more dynamic for different devices.
The client may be the king but you are the art director. In my 4 year of experience I always try to make a balance between form and function. Smooth design is always consider as best design and it enhances the user experience.I created different logos and posters to understand and learn the color scheme and create many web templates.
I have been using jQuery in all my web projects since a long time now.
Comfortable mac user. Can help in setting up development environment and installing libraries.
Use Git in day to day life for working in teams and collaborating on other version control systems.
Front end development starts with making a flexible design and then modifying it to make it more user pleasing and interactive.
I used mainly for designing ios app interfaces and for live prototyping.
I have used react in my projects and can work on basic to intermediate level complexity projects.
Average Rating
5.0
(2 ratings)