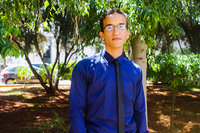 Mohammed Aouf ZOUAG
Android developer at SQLI Rabat, Morocco
Average Rating
5.0
(25 ratings)
May 2018
Fantastic tutor. Very fast and is very willing to answer any questions you have.
Apr 2018
Help with my project, was quick and very nice. Thank you
Was extremely helpful and explained everything thoroughly. Very polite, knowledgeable, and efficient. Would definitely come back.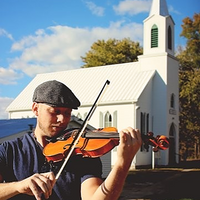 Honestly saying, he is the best mentor in code mentor till now. He is patient, he fully understands the topic that he is trying to help you with. Furthermore, he will really stay even if its late to try and help without leaving anything else unclear or unsolved and take my word for that
Mar 2018
Mohammed took the time to go through my problem to make sure he understood and could help before starting the paid session which I really appreicated and explained everything he was doing in an easy to understand way,
Very helpful. Maybe couldve been a little bit quicker
Thanks for the help! Mohammed was friendly and thorough, and he took the time to explain things so I could really learn for myself how to code.
Dec 2017 This guy was awesome! Super patient and friendly. I highly recommend him. You can trust his words
This guy is wonderful. I wish there were more tutors like Mohammed to help on eclipse.
highly recommend. excellent coder and really easy going guy.
Very helpful, was able to explain some elements of Java that I had yet to learn. He was very patient and understanding. He was even able to go about simplifying some of my code to make things run more efficiently and to just make things more readable. He knows what to do with a problem and how to go about explaining it. Definitely worth your time and money for when you need help. 10/10 tutor, definitely coming back to him for any Java related questions.