Freelance Mockups Developers Available for Hire
Hire Now
Freelance Mockups developer in Ashburn, United States
Web Designer and CSS+HTML expert. Ready to go the extra mile 😉.
Navigating Web Design and HTML + CSS comes naturally to me. I understand the relevance of future technological direction and its impact on the design formats we use today. Just as I love Web Design, HTML and CSS, one of my passion is to share my experience and knowledge through collaboration where all participants benefit. I make sure every person I mentor takes away new, solid knowledge conducive to their fields. I mentor with simple to understand language and terminology, clear examples and honest patience. Every time you have a lesson with me, I guarantee you will level up. 🎓 My knowledge in Web Design can be found in further detail in Smashing Magazine: https://www.smashingmagazine.com/author/ricardozea/ If you are more interested what I have to say about this realm, below are ...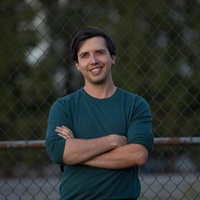 Hire Now
Freelance Mockups developer in Ashburn, United States
Mapping | Javascript | Wordpress
I grew up and live in Canada, and I'm a front-end dev and mapping expert. I created Mapster, an interactive mapping company, and have worked on hundreds of projects over the years. http://mapster.me http://victortemprano.com
Hire Now
Freelance Mockups developer in Ashburn, United States
Senior System Software Consultant
A Creative and business/Tech savvy system analyst with 6+ years of progressive experience across eliciting and gathering requirements, passionate about Software Development, writing business rules, managing software documentation, mock-ups, coordinating with different teams/projects, clients, departments and with executive team members can be used which adds demanded value. Developing E.R.P and large scale solutions for companies to enhance, accurate and advance their daily operations, accounts, sales, clients interaction and custom reports generation. Developing scale-able architecture with backups and replicated architecture to enhance application integrity and availability.
Hire Now
Freelance Mockups developer in Ashburn, United States
Full-stack web/mobile developer. Machine Learning enthusiast.
Experience programming in different languages, making applications for web, mobile and desktop. I work with a combination of Javascript (JQuery/Angular/React), ABAP, Node, Ionic, Python, Ruby, PHP and SAP. I like helping people solve their problems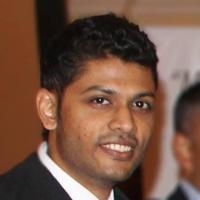 Hire Now
Freelance Mockups developer in Colombo, Sri Lanka
Startup founder, Hybrid designer/developer, Geek-of-all-trades
Founder of a small mobile/web development lab. Co-creator of "Pages Admin Dashboard" (pages.revox.io/dashboard/) and "Pages Frontend" (pages.revox.io), two popular UI frameworks available on Themeforest. Loves sharing knowledge. Passionate about web technologies and design.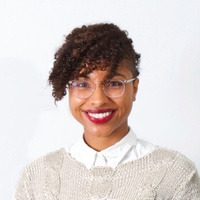 Hire Now
Freelance Mockups developer in San Francisco, United States
Software Engineer at Twitter
I am a software engineer, hacker, and mad scientist based in San Francisco, CA. What really draws me in to a particular project is how it aims to connect people. I see user experience and personal detail as a potential to make a way bigger impact.
Hire Now
Freelance Mockups developer in Sofia, Bulgaria
Very enthusiastic and creative Web/UX/Graphic designer
I do love my job and I do love challenges. Currently working as a freelancer and various personal projects. Every project is different and there is no single solution. I am able to research the needs of a project through clients perspective and clients so to be able to deliver the most appropriate solution. Adding a bit of unusual creativity to every task.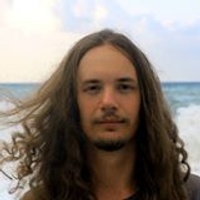 Hire Now
Freelance Mockups developer in Poznan, Poland
Senior .NET, javaScript developer at Legimi Sp. z o.o.
I am good not only at coding, but also at understanding peoples need and thoughts. I am also good at explaining things. I never leave any missunderstanding from my or others side. In my job I am always trying to figure out what solution would be the best in current situation.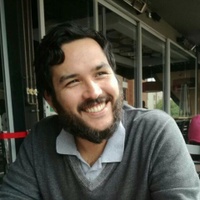 Hire Now
Freelance Mockups developer in Ashburn, United States
Bilingual HTML5/CSS3 Expert. Web Developer
Carlos A. Sampol, Venezuelan, 27 Years Old, he has participated in several important competitions such as Imagine Cup Venezuela 2012 with project E+Tech wining the 4th place. As an experienced software developer, he has worked in several startups such as Netro and Exclusive Traveler Club in positions related to Web Development and Design. Skilled in the Frontend development Environment with knowledge in HTML5/ CSS3 and Javascript, he has also written thousands of lines of code in Python for backend environments, C++ for business related softwares and Java for gaming software development.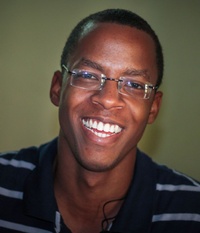 Hire Now
Freelance Mockups developer in Lagos, Nigeria
Product Developer and Designer. Loves data
View my portfolio==> www.jubriljuma.xyz Venture Development I Private Equity I Portfolio Management I Investment Analysis I Productivity & Efficiency Improvements I Organisational Management & Planning I PMP and AGILE (SCRUM/Kanban/ Lean/XP) I User eXperience (UX) Design I am an autodidact, a lover of data, entrepreneur, and investor. I take high level ideas and build them into revenue generating products/companies. I get stuff done. Currently, I am involved in product development, design thinking, user research/testing and investing activities for early stage start-ups and growth companies in Africa to position them strategically and present them effectively as they compete for capital, talent, attention and revenue.
Hire Now
Freelance Mockups developer in Los Angeles, United States
Experienced Front-End Engineer & UX Designer who can help you overcome your obstacles & ship your code, prototypes and designs.
My career in building interfaces & platforms began in earnest at a science museum, where I learned designing & coding in the unforgiving environment of museum visitors & energetic children looking to learn & be actively engaged. Since then, I've participated in open source communities, in a sort of 'start-up incubator' and worked with early stage companies & non-profits to scale meaningful tools for their communities. I've taught web design in a college setting, and I'm here to help you be more successful, find troubling bugs, and just generally feel more empowered in getting software to do what you are trying to do in situation where you really need to publish and ship.
Hire Now
Freelance Mockups developer in Poznan, Poland
UX Designer & Front-End Developer
Designer with strong technical background I have more than 10 years of commercial work experience in different positions within IT industry. These proved my skills of efficient team management and creative problem-solving attitude. I understand key factors, which make IT project successful. I am passionate about UX design and front-end technologies, extremally willing to share my experience with like-minded enthusiasts and creators :)
Hire Now
Freelance Mockups developer in Tweed Heads, Australia
Australian full-stack developer/designer with almost 20 years of experience: Learn: advanced JavaScript/Typescript, HTML/CSS, software architecture/design, functional/reactive programming with streams, Photoshop, UI/UX design, career guidance and more.
Note: I am often in "away" mode when I am working. I work for myself though, so if you're reading this and would like a session with me, disregard my "away" status and shoot me a message anyway. I'll do my best to accommodate you. I also let my regulars add me on Skype, in order to message me more easily. We'll then tend to jump into Codementor for a session. "TEACH A PERSON TO FISH AND YOU'LL FEED THEM FOR A LIFETIME" My strength is helping you learn to code, debug, structure your application, and in general, how to be a good developer. If you want to develop the skills to build anything you can dream up- to switch easily from one language to another, to implement existing algorithms and data structures, design your own algorithms and data structures, analyse any codebase, debug any pro...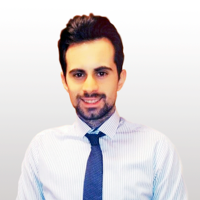 Hire Now
Freelance Mockups developer in Ashburn, United States
UX|UI Designer & Instructor / IT Specialist
Designing has been my hobby always. therefore I started learning about it. I always care about technical and visual parts of projects, hence they not only meet the requirements, but they are also intuitive and have user-friendly interfaces. I have a great understanding of both client's expectations and developer's abilities. I can see the great picture, but I never forget about small details. I am a good listener with attention to what is asked to do and to be done.I am a very active and dynamic person and I like to solve problems. I love what I do.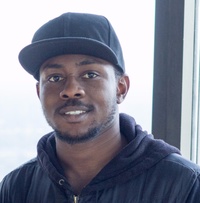 Hire Now
Freelance Mockups developer in Lagos, Nigeria
UI/UX Designer , Software Developer
Started out with design a couple of years ago and gradually transitioned to coding and building web applications. I have been able to apply the design background to the logic of development and this has helped in both my front-end and backend proficiency. The attention to detail which is one of the major requirements of design has been able to ensure I debug quickly and also made my code somewhat legible.
Are You a
Mockups
Developer?
Get paid while making an impact. Become a Codementor for the next wave of makers.
Apply Now