Freelance Mockito Developers Available for Hire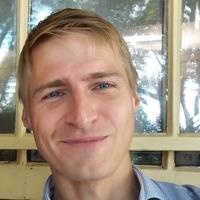 Hire Now
Freelance Mockito developer in Ho Chi Minh City, Vietnam
Senior Java / Web Backend Developer
MY COMMITMENT My commitment to you is 1. understanding you and your goals 2. guiding you. Depending on your time and budget I'll analyse the task and talk you through a possible solution or implement a solution with you or for you. Amongst others I can help you preparing for an interview, getting started with programming in general, any frameworks and tools or solving any concrete issues you are facing. MY BACKGROUND IN SOFTWARE DEVELOPMENT I have been developing software very successfully on various projects and teams for over 10 years. I have extensive experience developing, maintaining and improving large scale distributed application in finance and news media. This includes green field projects, maintaining and improving matured solutions, and onboarding new team members. I'm also ...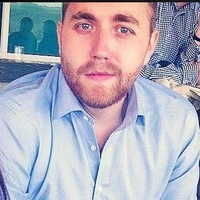 Hire Now
Freelance Mockito developer in Bracknell, United Kingdom
Expert Senior Software Engineer and Mentor
DISCOUNTED RATE - I am offering a reduced rate for a limited time as I am new to the codementor platform. My heart is in Scotland, but I live in Bristol UK. I have over 10 years coding and teaching experience. I have previously worked at a leading British University, a top UK Security Consultancy and currently one of the foremost Consulting and Technology companies in the world. I am also a published Computer Scientist in Human and Computer Interaction.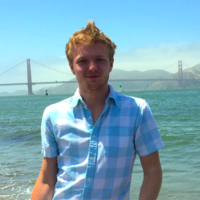 Hire Now
Freelance Mockito developer in Dallas, United States
Android Software Engineer
Entrepreneur | Android Developer | UX/UI Designer | Java Instructor I am currently working for BioWorld Merch as an Android Software Engineer. In the past I've worked at DealerSocket as well as full-time as a freelancer on Android development and UX/UI design. I work primarily on building and enhancing both businesses & individuals applications on the Google Play Store. I have over three years of extensive experience in both backend and front-end mobile development.
Hire Now
Freelance Mockito developer in Rouyn-Noranda, Canada
Java(J2EE) & Scala senior Engineer
I am a Montreal based software Engineer/Java consultant/expert/Architect/Tech lead and senior developer. I have 9+ years of experience in building enterprise solutions. My clients and employers list include Expedia, HP , Vodafone group , Italian Central bank , http://www.paulmccartney.com/ , Societe Generale , Etisalat , Ooredoo Group and many other names in Telecommunication,Banking , traveling and hospitality and E-commerce industries. Beside Arabic,I am fluent in English and French .I also have elementary knowledge of Spanish I am experienced in C++ and Java programming languages as well as many frameworks like (Spring ,Struts, JSF, DWR, Hibernate, EJB3.0, JMS, XML, Webservices(SOAP and Json) JUnit, AspectJ in addition to the supportive tools like (Git, SVN, Jira, Ant, Maven, Jen...
Hire Now
Freelance Mockito developer in Moscow, Russia
Passionate android developer
I know how to combine best practices of design, architecture and well structured code inside an android application and then how to measure it's efficiency. I've created my own apps from idea to market ready (one of the app has 250k+ installs). I've took a part in Yandex Browser development that now has 10 millions+ installs. I'm keeping track of latest news, released and best practices in android development and use them to create top quality applications.
Hire Now
Freelance Mockito developer in Noida, India
Machine Learning developer with api & app development experience
I'm a Software Developer working at Zomato. I work in the machine learning team and on a daily basis, I touch base with Machine Learning, Data Analysis, Gaussian Curves, Android apps, backend RESTful APIs and everything and anything. I love playing with data, it's so fascinating. I also contribute to various open source projects. My github profile is github.com/shubhamchaudhary In recent past I have also published a research paper in ML with IIT Bombay whose main focus was to create an intelligent road transportation system that can handle situations of Indian roads.
Hire Now
Freelance Mockito developer in Ashburn, United States
Technical Java Consultant & Coach
I spend my time working with a wide variety of architects, developers and other stakeholders. My passion is helping technical folk find better ways of doing things and solving their problems.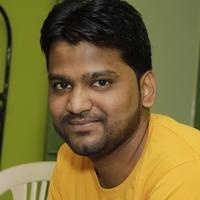 Hire Now
Freelance Mockito developer in Vadodara, India
Software Engineer
New to Spring or Java? Need help in understanding a core concept? Need professional tips? Need help in coding? I am there to help you.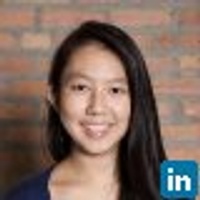 Hire Now
Freelance Mockito developer in Portland, United States
Full Stack Explorer
I'm an experienced full-stack engineer who loves to talk and think about problems in code. I've switched between multiple stacks in my professional career, which has led me to adopt a language-agnostic attitude and a generalist approach (aka googling, often) when solving problems. It's also made me a believer in constant learning, so I'm always reading programming blogs or books and pursuing more formal theoretical education.
Hire Now
Freelance Mockito developer in Ashburn, United States
Senior Software Developer at SolarWinds
I am full-stack developer focused on software architecture. I am pleased to research new technologies. I have experience with agile development.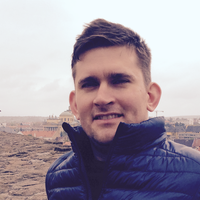 Hire Now
Freelance Mockito developer in Ashburn, United States
Full stack developer, Java expert, Bash ninja
I like to code and I do it a lot. Passionate polyglot programmer, generalist with specialties. Code reviewer, unit tester, driver of change. I like to teach and help programmers improve the quality of their code.
Hire Now
Freelance Mockito developer in Campbell, United States
Senior developer and technical lead for a Silicon Valley company. Experience mentoring both junior and senior developers to help build highly scalable Java applications.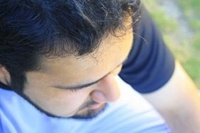 Hire Now
Freelance Mockito developer in Canton, United States
Experienced Java Developer
Developer, Agile Enthusiast, Knowledge Sharing Enthusiast, Leader, Mentor, Teacher, Learner. Let's solve your problem together!
Hire Now
Freelance Mockito developer in Santiago, Chile
Sr. Java Developer en Orbitz Worldwide (Mar del Plata)
Sr Java/Groovy Developer and Scrum Master Technologies that i worked : HTML,CSS, JS, Java, Groovy,Bash,Ant,Gradle,Maven, Spring MVC, Spring Batch, RabbitMQ, Apache , Tomcat, HIbernate, JPA, GORM, Grails, Spring Boot, Microservices
Hire Now
Freelance Mockito developer in Oakland, United States
Full time Android developer with over 8 years of Java experience
UC Berkeley Computer Science graduate. Currently building the Android app for VSCO Cam (10million+ downloads). Before that worked with Java frameworks for about 3 years. And way before that interned at Dreamworks Animation for a bit. Taught beginning Android courses and also mentor aspiring software engineers.
Are You a
Mockito
Developer?
Get paid while making an impact. Become a Codementor for the next wave of makers.
Apply Now