Not looking for Mocking Developers? Find other types of developers: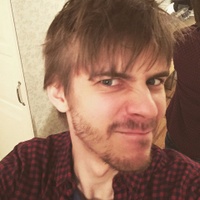 View Profile
Freelance Mocking developer in The Hague, Netherlands
Full-stack software engineer
"Always code as if the guy who ends up maintaining your code will be a violent psychopath who knows where you live. " - John F. Woods Artem Golovin has 6 years of experience in web development field. He specialises in single page applications preferably made with VueJs/Angular frameworks and in Nodejs backends preferably made with Adonis.js framework. He widely uses Unit and End-to-End testing, Webpack/Gulp, GitHub, Docker and a few more technologies to make development process fast and smooth. However, Artem knows a lot more than one technology. He is an active user of Swift (iOS, UIKit and other core frameworks), Docker and different task automation tools. He prefers to automate tests and to setup continuous integration engines for projects. All the routine work takes seconds inste...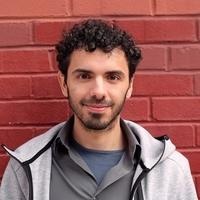 View Profile
Freelance Mocking developer in Jersey City, United States
Senior Android Developer
I've 7 years of programming experience with Android and a good overall understanding of other programming languages and technologies. I've a curious mind and I'm an avid learner, qualities which I believe led me to work on various technical challenges since a young age. Since then I've worked on all sorts of cool things ranging from phone's firmware, games, printing software and a myriad of different purpose applications mostly on the mobile landscape. Besides my dedication to my professional life, I also have a strong sense of social duty and personal growth. I enjoy traveling, philosophy, psychology and music just to name a few. I've worked for clients such as Pepsi-Co, book magazines, radio stations, travel agencies, the golf industry amongst others. I've also collaborated and contr...
View Profile
Freelance Mocking developer in Istanbul, Turkey
A Microsoft Certified Solution Developer (in Web Apps) with over 4 years of experience developing .NET applications.
I'm a Full Stack developer specialising mostly in C#, ASP.NET MVC, Entity Framework and Azure, though you'll also find me dipping my toe into the IoT pond as well, developing firmware for microcontrollers / embedded systems with C. If you would like to find out more about me, you should check out my LinkedIn (see recommendations), GitHub and Stack Overflow profiles (in addition to my existing reviews here.)
View Profile
Freelance Mocking developer in Encino, United States
Backend NLP Engineer
I am passionate about natural language processing generally, with specific interests in natural language understanding/generation and information extraction. I worked on Google's Speech and Keyboard team for approximately three years, during which time I built language models for a wide array of human languages. During this time, I honed my skills with and understanding of machine learning algorithms, in particular state-of-the-art neural network research. Before that, I had various internships in which I built full pipelines to extract information like topics, named entities, and relationships between entities. Much of the text with which I worked came from medicine (doctor's notes, etc.); I believe that areas such as medicine hold great promise as socially beneficial uses of NLP techno...
View Profile
Freelance Mocking developer in Moscow, Russia
Passionate android developer
I know how to combine best practices of design, architecture and well structured code inside an android application and then how to measure it's efficiency. I've created my own apps from idea to market ready (one of the app has 250k+ installs). I've took a part in Yandex Browser development that now has 10 millions+ installs. I'm keeping track of latest news, released and best practices in android development and use them to create top quality applications.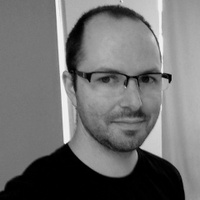 View Profile
Freelance Mocking developer in Kfar Saba, Israel
I write Test Driven, Product Oriented, Clean Code. Mostly.
I have been writing software for over 17 years, primarily in the world of web applications. I have a lot of experience with designing, refactoring, changing and testing both back and front end code, as well as setting up continuous integration and deployment. I am a strong proponent of Test Driven Development and automated testing in general, in all levels of code.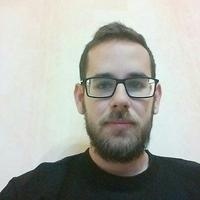 View Profile
Freelance Mocking developer in Lviv, Ukraine
Senior Python developer
I'm a Software Engineer and my main language is Python. I'm working about 5 years and made quite a lot of projects, related to web mostly(but also to some Linux-related things). Beyond actually development, I mentor team mates and do Python interviews quite often. I also do unit and automation tests, architecture design and so on. I will be glad to share some of my experience and help people to solve their problems.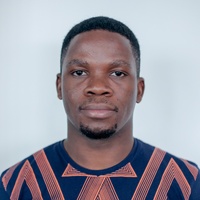 View Profile
Freelance Mocking developer in Lagos, Nigeria
Software engineer and Web Technology Enthusiast
I started programming with the Java language. I was writing desktop applications. Next, I added PHP to the stack with Laravel framework. Next, I picked up Ruby on Rails and loved it ever since. I have done a couple of projects (personal, open source and for organizations with teams). I have worked with Javascript and some of its libraries (React, Node, jQuery). I am good with git and version control and feel very confident approaching every merge conflict I encounter. Aside coding, I like listening to cool music, watching movies and tweaking the settings/preferences of tools I use. My favorite part of every application is the customization section. I also like artistic and creative works.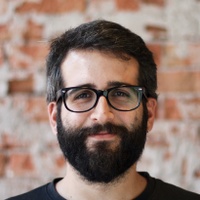 View Profile
Freelance Mocking developer in Madrid, Spain
Software craftsman
I´m a passionated developer, I really enjoy building software for solving problems and making others life better. I do believe that careful craftmanship is key for achieving the best results when building software. I love to be always learning and sharing what I know.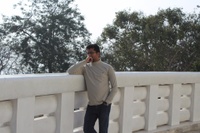 View Profile
Freelance Mocking developer in Thane, India
Frontend Developer
I am a Javascript enthusiast and currently working in frontend web technologies. I am experienced in HTML5, CSS3, JS, XHR requests and AJAX. Worked on many Javascript libraries, build some tools and have good knowledge of Object oriented javascript. Active on stackoverflow, github and bitbucket.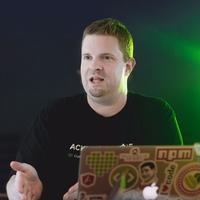 View Profile
Freelance Mocking developer in Murfreesboro, United States
CTO / Chief Architect at Acklen Avenue
Byron is a 30+ year veteran in software development and his passion for great code and innovative products has never wained. Byron's background in quality software development, project management, and product ownership has given him the knowledge to lead teams and developers to consistent success!
View Profile
Freelance Mocking developer in Kathmandu, Nepal
Entrepreneur | CEO/Co-Founder of Wiseyak Inc. | Analytics Machine Learning & AI | Healthcare
Smart Technology Entrepreneur - Specializing in integration and applications of Machine Learning, NLP and Artificial Intelligence. Over a decade of experience in Application Design and Implementation. Co-Founder/Managing Director of WiseYak Solutions Pvt. Ltd. (www.wiseyak.com) - A smart technology company focused on application of AI, machine learning and analytics in Healthcare and language translation. Over 4+ years of experience as chief software architect - helped EAI Infosys - A beaverton, OR, USA based financial tech provider - to introduce two flagship products. I believe we can achieve anything we set our minds to - through dedication of time and effort - and I believe growth (personal and professional) happens from learning - through new challenges or failures or throug...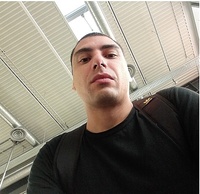 View Profile
Freelance Mocking developer in Copenhagen, Denmark
Ethereum solidity smart contracts developer and auditor
I am a Java backend developer with experience in the FinTech area. I deliver maintainable and tested code following TDD and current best practices. Write testable code, do code review and maintenance of code is my daily mantra.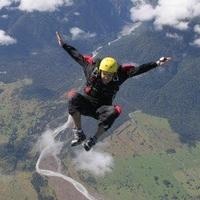 View Profile
Freelance Mocking developer in Preston, Australia
Expert software engineer, Architect and leader of Server (.Net & Node.JS) & Client (html & Javascript - AngularJS & React) side technologies - 15 Years of experience
25 % Discounted rate for first time students. 15 years experience, An expert full stack .Net + client side leader, technical Architect of software projects from proof of concept stages to client delivery. coding in an agile environment. Highly developed intellect and communication skills while embracing excellent business understanding, with sound levels of initiative, an innovative 'out of the box' thinker and a true commitment to excellence.
View Profile
Freelance Mocking developer in Brookline, United States
Software Engineer, Software architecture engineer, Full stack developer
I am a software engineer with experience working for a mid sized digital media company. I practice agile software development and have worked on a diverse set of projects. For example, I've worked anywhere from: automating the configuring / setup clusters of servers, writing backend server code, creating tools for monitoring, and finally building neural networks to solve big data problems.
Are You a
Mocking
Developer?
Get paid while making an impact. Become a Codementor for the next wave of makers.
Apply Now