Freelance Mobx Developers Available for Hire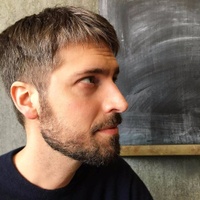 Hire Now
Freelance Mobx developer in Seattle, United States
Full-stack web developer interested in solving problems. Past experience in business, marketing, design sales and strategy through the utilization of enterprise systems, logistics and systems thinking.
Hire Now
Freelance Mobx developer in Bengaluru, India
React and React Native expert
I am a React developer. Before starting to work as an independent developer, I worked for more than 16 years, delivering software solutions as an engineer, a consultant, and a manager. My past experience includes working in organisations such as ABB, Dell, and Microsoft. I hold a bachelor's degree from IIT, Madras. My current passion is developing apps with React and React native. Skills: * Primary: JavaScript, React, React native, GraphQL, Node. * State management: Redux, Mobx. * Testing: Enzyme, Jest, Mocha. * Web framework: Express, Koa, Meteor. * Backend: SQL Server, MySQL, MongoDB, Elastic, Firebase. Contributions: * Software asset management, React web app. * Trip booking, Olelo app (mobile and web), Cogmeta. * Lead management, React web app, AdvisorConnect. * Oil and Gas research ...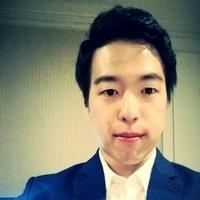 Hire Now
Freelance Mobx developer in Winchester, United States
Full Stack ReactJS Redux Developer
Expert Full Stack ReactJS Redux Developer Clients, please be prepared before the session starts. Some clients requests something absolutely ridiculous where they pause every minute they need to describe or prepare something for the session. I am dedicating my time for you, so you should dedicate your time for me as well. I will be billing every minute that I spent with you regardless of the type of work performed. (However, if you need to go to restroom, I will happily pause). My typical session does not last more than an hour. I will do everything I can to resolve your issue as quickly as possible.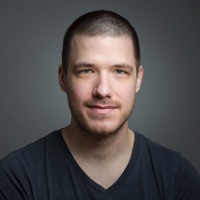 Hire Now
Freelance Mobx developer in Zagreb, Croatia
Javascript Front End Developer, UX Designer, Consultant
I am a development and UX design expert who helps companies build complex custom-made web applications by focusing on a single project at a time, having an agile proactive approach, and building software with business goals in mind. Through my boutique consultancy — codetree.co I work with established companies and passionate entrepreneurs to help them map out, design, and deliver their most important projects on time. Things I value: - Effective communication that keeps everyone informed and on the same page - Delivering weekly measurable results by showcasing working and improved software - Simple and transparent relationships in which everyone can speak truthfully Reach out and let's discuss your current challenges and future plans. At that point we will have a better idea as to whe...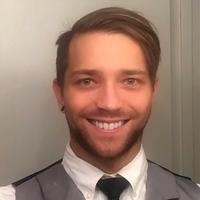 Hire Now
Freelance Mobx developer in St. Petersburg, United States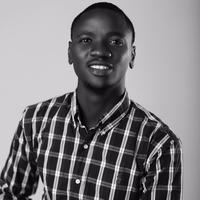 Hire Now
Freelance Mobx developer in Lagos, Nigeria
Software Engineer, Loves mentoring, Patient and does not bite :)
Expert Level proficiency in mobile and web development. Also a big clean code advocate.
Hire Now
Freelance Mobx developer in Ko Samui, Thailand
JavaScript hacker, developer evangelist and a wannabe rockstar
I started as a Ruby on Rails enthusiast, but around 2010 I've turned to the JavaScript world, and never looked back. Currently I prefer to work with MEAN stack - that means MongoDB, ExpressJS, AngularJS and NodeJS. It's a really productive ecosystem, easy to hack on and libraries for everything imaginable. I still remeber where I came from though, and I admire the clean design and elegant minimalistic solutions which the Ruby community always advocated for.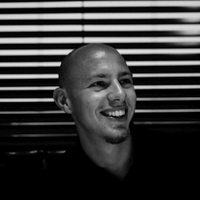 Hire Now
Freelance Mobx developer in Da Nang, Vietnam
React.js expert and Front-End Architect with an eye for good UX and a craving for speed
I have spent a big chunk of my existence discovering new things by travelling around the world in more than 20 countries now and i would consider myself engaging, energetic, open minded and embracing the ever changing nature of life. Today i am proud to say my clients reflect my explorer nature by spanning across the entire globe from Canada to Australia through my homeland France. As a Web Developper, I have been working in close collaboration with digital agencies and freelance designers to implement and deliver the latest in front-end technologies. I am passionate about developing responsive web sites, adapting to any viewport and making the whole web experience more interactive through the use of HTML5, CSS3 & jQuery. Over the years i have developed strong & optimized methodolog...
Hire Now
Freelance Mobx developer in Bologna, Italy
Hire Now
Freelance Mobx developer in Buenos Aires, Argentina
Full Stack JavaScript Consultant
I am very demanding of myself, because I really enjoy what I do. Not being familiar with a tool or technology is not an impediment, but a motivation, since every day, I incorporate new knowledge that allows me, at the time of solving a problem, have more and better alternatives. Throughout my career, I have worked in teams of many people, where I always had the habit of sharing what I know, and learn from my peers. From my convictions and actions, I do my very best on each task I play, to always be proud of what I do.
Hire Now
Freelance Mobx developer in Los Angeles, United States
Let's code
Hi, I'm happy to assist and ready to assist with JavaScript and friends.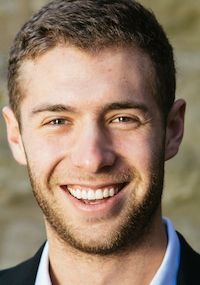 Hire Now
Freelance Mobx developer in Atlanta, United States
React, React Native, Node Expert
I'm an ambitious computer engineer with a passion for novel projects, intelligent design, and proper implementation.
Hire Now
Freelance Mobx developer in Prague, Czechia
iOS and Android native app developer
I focus on mobile app development for iOS and Android. I have been working on both platforms since 2010 and enjoy the challenges of switching languages and working on different platforms. My strongest technical expertise is in Swift, Java and Objective-C. I have managed teams and projects in the past so I have a solid understanding of how to deliver projects on time, on budget.
Hire Now
Freelance Mobx developer in Chicago, United States
Full stack javascript developer with a focus with Reactjs technologies.
Hello, My name is Dwayne Charp and I have been a software engineer here in Chicago since I graduated from IIT in Chicago. Since then I have worked at large and small companies helping build out and maintain various products. Most recently I have been spending most of my time developing with Reactjs/Nodejs/featherjs. I am looking for fun and challenging products to work on and feel like I can provide a great service with the skills I have been gaining over the past couple of years.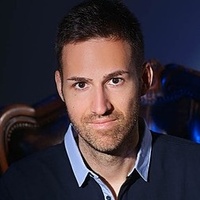 Hire Now
Freelance Mobx developer in Berlin, Germany
Mentoring on Agile Development of Maintainable Web Applications
My name is Zsolt and I am a Software Engineer specialized in development of Javascript-based Web Applications with React and Redux, using the principles of Test Driven Development. I am interested in contributing to software solutions that last. Therefore, I continuously raise my own standards when it comes to software development best practices, and help others adopt these standards as well. In return, my teammates also surprise me with innovative ideas. I strongly believe that these small improvements take teams to the next level in terms of efficiency, accuracy and development speed.
Are You a
Mobx
Developer?
Get paid while making an impact. Become a Codementor for the next wave of makers.
Apply Now