Freelance Mobile web Developers Available for Hire
Hire Now
Freelance Mobile web developer in Atlanta, United States
I've written several web applications using responsive web design or m. sites that were designed with mobile in mind using JQuery Mobile, Cordova, Bootstrap, or pure CSS with grid-style layouts with floats or inline-blocking.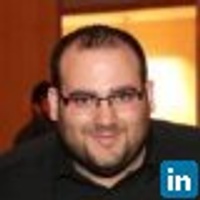 Hire Now
Freelance Mobile web developer in Nicosia, Cyprus
Full Stack JavaScript Developer
As a developer focused on the Mobile experience, I have came across to obstacles of transforming a website to mobile. There are many methods to implement a website for mobile, for example, Responsive vs Adaptive. How to make sure your code works on the devices of your customers? Emulating and then testing on some real devices. The issues with some of the mobile browsers are sometimes similar to the first days of web, where you had to support different browsers with scattered standards.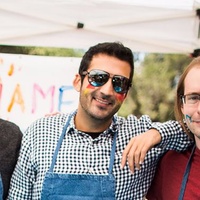 Hire Now
Freelance Mobile web developer in San Francisco, United States
Senior Front End Engineer at LinkedIn
I build websites that work on mobile by emphasizing UX and performance.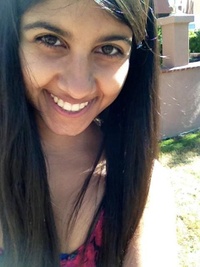 Hire Now
Freelance Mobile web developer in Los Angeles, United States
iOS Dev, UI/UX Designer, and Creative Technologist
I am passionate about building scalable software, crafting engaging and intuitive interactions, and teaching. I love helping people of all backgrounds solve problems. I've previously mentored students remotely in web development and Java. Currently, I help professors at the University of Southern California teach iOS development using Objective-C and Swift. I am a strong advocate for rapid prototyping with different tools and approaches and believe that a prototype is worth a 1000 meetings! I am interested in all stages of a product: ideation, prototyping, user research, execution, etc and can offer strategic advice for where to start after having that initial idea.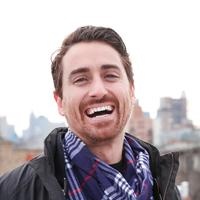 Hire Now
Freelance Mobile web developer in New York, United States
Software engineer
Software engineer specialized in team building and designing/developing hi scale web app with microservice on top of Kubernetes and Google Cloud Platform. I worked in some of the biggest tech startup in New York City. I can run software engineers mock interviews. I can help you to solve web coding problems. My expertise includes: - RESTful APIs, microservices, GPC, AWS - UI/UX, JS, ReactJS - Solidity, Lightning Network, Bitcoin, Python, PHP, Scala ... - Linux, Shell, Bash scripting, Git, servers https://linkedin.com/in/federicoulfo
Hire Now
Freelance Mobile web developer in Edinburgh, United Kingdom
Coding CTO in Silicon Valley
Speaker, author, startup advisor, opinionated framework evangelist and product guy who codes. Fmr. UI Architect @yahoo. I use JavaScript, Elixir and Swift daily Usability and customer delight are what I love thinking about and working on. I'm a software engineer with a strong product development background, and proficiency in a wide array of programming languages and tools.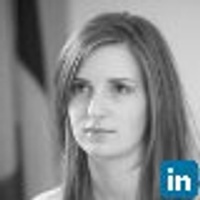 Hire Now
Freelance Mobile web developer in Brussels, Belgium
Mobile developer with a lot of other interests
I have studied game development in college, and after graduation went into mobile development. This started with mobile 3D development, bringing CAD models for viewing in a mobile app, and went on to business apps. About 3 years ago, I worked on a game for a client that was for both android and iOS. From that point on, I developed more multi OS apps and worked mostly with react-native. Last year, I also got the opportunity to work on firmware, so I could create IoT apps from the actual hardware to the app that would support it. I am a big fan of automating the mundaine tasks and love working on automated build systems. Right now, I made automating my fulltime carreer working on tools and jenkins build systems to support other developers. For more information you can also check my site...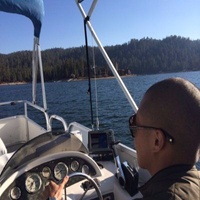 Hire Now
Freelance Mobile web developer in Delhi, India
Experienced Visionary Tech Leader
Are you searching for a Senior hands on tech leader with a proven ability to develop high-performance applications and technical innovations? If so, please consider getting in touch. Since 2007, I have served as a software engineer in automotive, banking and entertainment sector, where I have been repeatedly recognized for developing innovative solutions for multimillion-dollar, globally deployed software and systems. I am responsible for full lifecycle development of next-generation software, from initial requirement gathering to design, coding, testing, documentation and implementation. Known for excellent client-facing skills, I have participated in proposals and presentations that have landed six-figure contracts. I also excel in merging business and user needs into high-quality, cost-...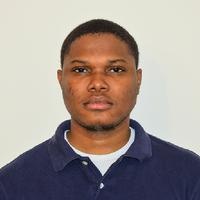 Hire Now
Freelance Mobile web developer in Burtonsville, United States
Senior Partner at Graystone Technologies
Over 6 years of programming, frontend and backend on various web and mobile apps. Primarily focused on PHP, MYSQL, Apache Cordova etc, and i am very strong in front-end development with HTML, CSS, and Javascript.
Hire Now
Freelance Mobile web developer in Minot, United States
Full-Stack Web Developer & Hybrid Mobile Developer (Ionic 1 / 2 / 3 + Angular 1 / 2 / 4) | Previously: Senior Software Engineer @ SmartThings / Samsung
Web (JavaScript, Python, Django, Angular) & Mobile Developer (Swift iOS, Hybrid Ionic, etc) passion for building awesome apps that wow. Also have experience teaching command-line tools, Git + GitHub, JavaScript to over 200 engineers at large corporation. Really enjoy teaching programming & application development to anyone looking to become a developer. More Projects can be found on my GitHub: https://www.github.com/northDacoder Languages & frameworks I have experience with: Python Django Javascript jQuery NodeJS AngularJS MeteorJS UnderscoreJS PostgreSQL MySQL Front-end Design: HTML5 Twitter Bootstrap Foundation CSS3 Responsive/Adaptive Design Media Queries Mobile UI Design Mobile Development (Native) iOS 9 + Swift 2.1 Mobile Development (Hybrid)...
Are You a
Mobile web
Developer?
Get paid while making an impact. Become a Codementor for the next wave of makers.
Apply Now