Freelance Mobile friendly Developers Available for Hire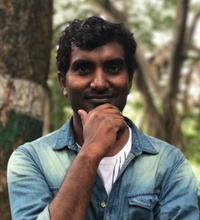 Hire Now
Freelance Mobile friendly developer in Bengaluru, India
I can help you with .NET, Android, Web, iOS, C and Azure.
I work has a solution architect, and have been training in one form or the other for the last 5 years. I am good at teaching those who are completely new to a particular topic. For instance, lets say you have been a web forms (dot net) developer all this while. However, you have been advised that you will be working on dot net MVC from the next project. In situations like that, where you are learning something entirely new but still wish to harness what you already know, I am the guy for you. Another instance would be, you are really now starting your journey into the wonderful but terrifying world of development (it could be android, web, iOS or Azure) and you want someone to ease you into this. Well, I am that trainer. I am patient, i can be wonderfully funny, use all sorts of dramati...
Hire Now
Freelance Mobile friendly developer in Curtis, United States
React / React Native / Node
I work with Node, React, React Native, KOA, and all things Javascript. My focus is on front-end, mobile, and user experience design. My background came from C# MVC plus many other paths over the last 20 something years. You may recognize my name from my previous speaking arrangements with Microsoft or from Larry Roof's books (WROX). I was awarded the "Best of Miercomm" award for my design and implementation of NEC's unified communication client, and all those loyalty kiosks in GameStop stores were designed and written by me :) You can find me hanging out on my open source projects: Defunctr, and ThunderFlurry. I am also a contributing member to Keystone, React Native, and a few others.
Hire Now
Freelance Mobile friendly developer in Delhi, India
Front-end developer and designer; Writer and speaker on web animations
For just about anything front end related, I'm the guy you want and I'd love to help! I've written for CSS Tricks and others, work as a front-end developer, am an international speaker on front end topics, and specialize in web animation and user interaction. I am a Stack Overflow regular who teaches anyone from absolute beginners to people who work in front-end but want to improve their skills.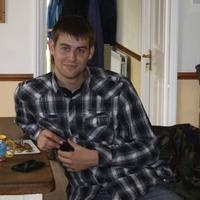 Hire Now
Freelance Mobile friendly developer in Basingstoke, United Kingdom
Web Development Manager - 13 Years Experience
Front End Development - CSS3 / HTML5 - Experienced with jQuery / Prototype - Good Understanding of SEO practices. Back End Development - 10 Years + experience with PHP - MySQL - Object-Oriented Programming - Experienced in using the MVC model (Yii Framework, Symfony 1.4, Laravel 4/5) - Experienced with REST/ SOAP APIs - Experienced in using social media APIs. - Experience with developing Facebook Applications Server Skills / Tools - Comfortable developing in both Linux / Windows environments - Version Control Systems (SVN, CVS, Git) - Puppet - Jenkins - HAProxy - Experience with using caching tools such as Memcached and APC. - Cacti / Ganglia / Nagios - Database Replication - Experience with stress-testing web applications - Experience implementing high-av...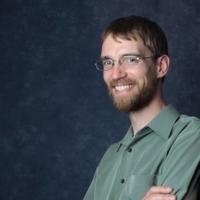 Hire Now
Freelance Mobile friendly developer in Hinterkappelen, Switzerland
There are no stupid questions. Coding most of my life. I love it when the UX has computers serving people, not the other way around.
My primary motivation is to be useful, usually by getting computers to do what they're good at: the tedious stuff. When we do this as much as is reasonable to implement, we leave us humans more time to enjoy life. I got my real start in software development by proving myself doing exactly that: I took a very boring and error-prone business process, and automated most of it away, leaving a UI that even the most computer-averse users found intuitive. The direct and side benefits of this system are still felt at that business, 13 years later. Freelancer and @toptal talent; open to remote jobs. Tweet me at https://twitter.com/codingthat
Hire Now
Freelance Mobile friendly developer in Palo Alto, United States
Need help with writing code? Need help with figuring out what's wrong with the code you're trying to fix? I'm here to help. Feel free to drop me a message :)
Hire Now
WordPress Website Developer and Instructor Specializing in Theme Customization
Are you struggling with customizing a WordPress theme? Did you think WordPress was easy only to find it much harder than you thought? Did you buy a theme and can't seem to get it to work? Are you struggling with making stylesheet changes you thought should be easy and aren't? Have you tried migrating your WordPress site and gotten stuck? Is modifying the styling of widgets and default plugin displays making you want to tear your hair out? With over eight years' experience using WordPress and a variety of WordPress themes and frameworks, I can show you tips and tricks for getting your site to look the way you want and advise you on best practices for maintaining your website as well as SEO strategies and security.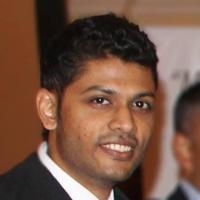 Hire Now
Freelance Mobile friendly developer in Colombo, Sri Lanka
Startup founder, Hybrid designer/developer, Geek-of-all-trades
Founder of a small mobile/web development lab. Co-creator of "Pages Admin Dashboard" (pages.revox.io/dashboard/) and "Pages Frontend" (pages.revox.io), two popular UI frameworks available on Themeforest. Loves sharing knowledge. Passionate about web technologies and design.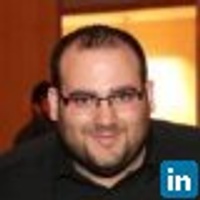 Hire Now
Freelance Mobile friendly developer in Nicosia, Cyprus
Full Stack JavaScript Developer
I am an experienced Full Stack JavaScript developer, with an experience of 10 years in the field. My experience working with many different platforms and projects drove me to learn more and more about the field. My specialties include development methodologies to help a developer be more efficient and avoid bugs in the code (the QA Anarchist), web debugging, refactoring, software architecture, web standards, performance optimization.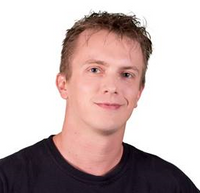 Hire Now
Freelance Mobile friendly developer in Winter Garden, United States
Full Stack .NET Developer
I am an experienced full-stack software developer with over a decade of design and programming under my belt. Projects I work on are built through iterative, test driven development. This allows me to finish projects in a timely manner, while also assuring that they are bug free and every part of the application works as expected. Some of my website specialties include single page websites, refactoring legacy code, and responsive layouts.
Hire Now
Freelance Mobile friendly developer in London, United Kingdom
Head of Design & Senior Frontend Developer with experience in WordPress and PHP
I have 7 years of advanced front-end development experience as well as skills in development with WordPress and other PHP frameworks such as CodeIgniter. As Head of Design of the company I work with, I can also offer design critique and feedback for 60% of the standard rate. Please let me know if you wish to find out more.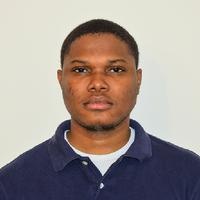 Hire Now
Freelance Mobile friendly developer in Burtonsville, United States
Senior Partner at Graystone Technologies
Over 6 years of programming, frontend and backend on various web and mobile apps. Primarily focused on PHP, MYSQL, Apache Cordova etc, and i am very strong in front-end development with HTML, CSS, and Javascript.
Hire Now
Freelance Mobile friendly developer in Toronto, Canada
Full Stack Developer with solid hands-on expertise
Insightful, tech-driven full stack developer with notable success in developing powerful web applications while participating in planning, analyzing, and implementing solutions in support of business objectives. Hands-on experience participating in all stages of software development efforts, including requirements definition, design, architecture, testing, and support. Have experience with several startups as well as large corporations. My current passion is real-time hybrid apps working seamlessly on iOS, Android and Web.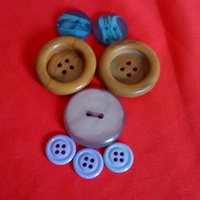 Hire Now
Freelance Mobile friendly developer in Mainz, Germany
Loves to figure things out and help you get things done. Currently a SAHM.
I've been dabbling in technology since I was a kid, and later went on to get a PhD in Computer Science. After leaving academia, I started building a website with Django. I made my fair share of mistakes and have been refactoring whenever I learned a better way to do things. Recently, I've started to catch up with modern JavaScript development, i.e. embracing the concept of single page applications, CSS in JS, component-based architectures. Motto: It's better to code and refactor than to never code at all. ;)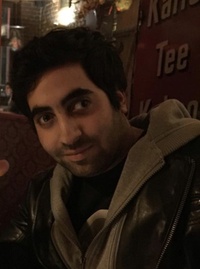 Hire Now
Freelance Mobile friendly developer in Tel Aviv, Israel
Front end Developer
Front-end Developer from Israel. Developer for the web since 2013. Passionate about AngularJS, React, Node.js and the family. Willing to hear about remote or freelance offers.
Need to Hire a Senior
Mobile friendly
Developer?
Get Started
Are You a
Mobile friendly
Developer?
Get paid while making an impact. Become a Codementor for the next wave of makers.
Apply Now