Not looking for Mobile Developers? Find other types of developers: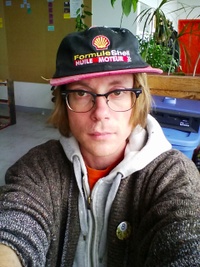 View Profile
Freelance Mobile developer in Montreal, Canada
Creative scientific-mind | Critical Developer at InfiniteInternet.ca
Constantly tackling new programming tools, Drew has developed a powerful learning curve that has allowed him to master technologies such as JavaScript, Ionic framework, blockchain, Solidity, Scrypt, LAMP and MEAN techstacks. Having worked as lead engineer and project manager for projects of all sizes, his experience gives him the ability to understand projects as a whole, foreseeing potential pitfalls down the road. Currently he's tackling internet security, an imminent need in our world today. Feel free to check out some of his recent projects: 1. http://studentunityproject.com/ 2. https://www.give2gain.com/ 3. https://www.letsgothere.com/ 4. http://lifeonhold.aljazeera.com/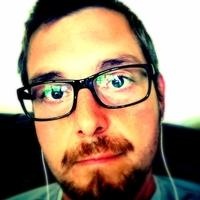 View Profile
Freelance Mobile developer in Providence, United States
Senior Ruby on Rails Developer & Rails Core Committer with Extensive JavaScript, Python, and ASP.NET Experience and 10+ apps. Past Environments include Start-ups, Large-scale Enterprises covering many Industries, and the U.S. Government.
Mark is a professional software engineer with 16+ years experience, recently branching into

mobile

development (iOS, Android, and React Native/Mobile). He works with Ruby, Rails (and other Ruby frameworks), JavaScript, Node.js, React, Redux, Python, C#, Java, C++, C, Objective-C, Swift, Angular--and don't forget Unity3D. What he does not know, he learns quickly and implements even quicker. His favorite part of the job is the constant learning and he loves to contribute to open source projects. He is the author of several RubyGems (Taggregator and Clortho being the most popular) and submitted a bug fix that was patched into Rails core.
View Profile
Freelance Mobile developer in Grand Forks, United States
Full-Stack Web Developer & Hybrid Mobile Developer (Ionic 1 / 2 / 3 + Angular 1 / 2 / 4) | Previously: Senior Software Engineer @ SmartThings / Samsung
Web (JavaScript, Python, Django, Angular) &

Mobile

Developer (Swift iOS, Hybrid Ionic, etc) passion for building awesome apps that wow. Also have experience teaching command-line tools, Git + GitHub, JavaScript to over 200 engineers at large corporation. Really enjoy teaching programming & application development to anyone looking to become a developer. More Projects can be found on my GitHub: https://www.github.com/northDacoder Languages & frameworks I have experience with: Python Django Javascript jQuery NodeJS AngularJS MeteorJS UnderscoreJS PostgreSQL MySQL Front-end Design: HTML5 Twitter Bootstrap Foundation CSS3 Responsive/Adaptive Design Media Queries Mobile UI Design Mobile Development (Native) iOS 9 + Swift 2.1 Mobile Development (Hybrid)...
View Profile
Freelance Mobile developer in Chicago, United States
Senior iOS Developer and Consultant
I've been in

mobile

since Apple's premier handheld was the Newton. I've worked on top grossing iOS apps, and consulted with companies large and small, from Fortune 500 to startups. I love Objective-C, but most of my time is spent in Swift these days, except for legacy codebase maintenance.
View Profile
Freelance Mobile developer in Long Island City, United States
Full stack architect and developer / Technical Product Manager
I have lead the development of numerous

mobile

application projects for large companies such as Samsung and Virgin, as well as developing my own startups such as Pictorious and Neighbor. For these projects, I've used a wide variety of technologies including native ios and android, react-native, xamarin, and ionic. Take a look at my portfolio https://michael-park.com/
View Profile
Freelance Mobile developer in Florianópolis, Brazil
Full Stack / Mobile Software Engineer
Daniel has been working in the technology area for nearly two decades and despite having played lots of different roles (developer, analyst, training instructor, project manager, and CTO) during those years, he has never left coding out of his life! He's always looking for something new to learn and a new challenge to tackle.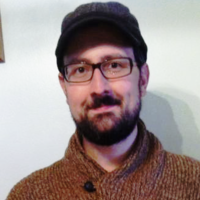 View Profile
Freelance Mobile developer in New York, United States
Nearsighted Visionary
full-stack

mobile

development in swift/objective C (iOS), and Java (Android), and C# (Xamarin). PHP, LAMP, WAMP backends.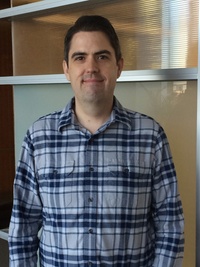 View Profile
Freelance Mobile developer in Austin, United States
Front End Development Lead
I'm a Front End Development lead at Spredfast in Austin, TX. I've worked in software for 15 years and have in depth experience in a large number of technologies both front end and backend. I have been focused on the frontend end and

mobile

for the last 5 years.
View Profile
Freelance Mobile developer in Oakland, United States
Prototype-to-Production Software Developer
I'm a developer with 8 years of professional experience. I primarily write web applications in Javascript and Ruby, but I also develop

mobile

apps for iOS. I am particularly interested in API design, automated testing, and applications of functional programming concepts in imperative, object-oriented languages. I've worked in and with small startups and more established companies, on everything from building prototypes to debugging production issues. Working with other developers has always been the most fulfilling part of my career, and I hope that I can share some things I've learned over the years. I'm happy to help with acute issues like narrowing down a tricky bug, or more broad ones like streamlining developers' workflows.
View Profile
Freelance Mobile developer in Prague, Czechia
iOS developer (5 years, involved in 35+ projects) and teacher (private and university courses, talks)
Available in all timezones. Excelent English. From single person projects to Czech e-commerce app of 2017, from an Australian startup to large international clients in retail, telecommunications and banking, from teaching talented kids to giving talks on functional programming, I've seen a lot of iOS thoughout the years. My job has always been not just to make great apps, but also to improve the quality of development on all of our projects. I think we need to talk. Allow me to clean up your code, spruce up your app architecture and teach you all you need to know about Swift and iOS in the process. I can propose multiple solutions to any problem, and choose the one right for you. Also, feel free to use the sentence "Just shut up and fix my code." at any time during our session.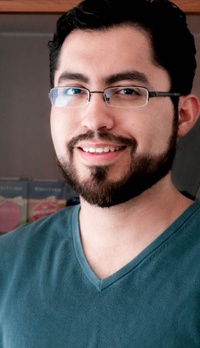 View Profile
Freelance Mobile developer in Aurora, United States
Full Stack Java/JavaScript/Mobile Developer
I am a senior full-stack software engineer with ten years of experience developing applications in multiple languages and platforms. Including Java, AngularJS, Node.js, iOS, Ionic.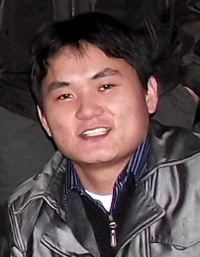 View Profile
Freelance Mobile developer in Sydney, Australia
Senior iOS and Android Application Developer
I am working for iOS and Android application developer for my customers in order for customer's app to become a World Top Application. I am an 8 years experienced iOS and Android native app developer. I've started Android app programming since 2009, started iOS app programming since 2011. I've developed dozens of native apps and published them to apple app store and google play stores. I like Swift, Objective-C and Android Java programming very much. Actually I enjoy it. Writing some code, then it shows me Beautiful working result. I like playing soccer and playing piano, too.
View Profile
Freelance Mobile developer in London, United Kingdom
Architect / Full Stack Developer - multiple languages
I am a versatile Full Stack Developer & Technical Architect with a proven track record delivering wide ranging solutions from big-data systems to websites,

mobile

apps and UX design, leading to revenue generation and process efficiencies. I consider myself operationally and technically astute, accurately assessing business needs then rapidly developing tailored solutions using Databases, JavaScript, and Python. I have also been responsible for building high performing development teams and embedding agile practices to deliver exceptional developments. During my career I have worked alongside various organisations spanning diverse business sectors including Education, Retail and Healthcare. My accomplishments to date have included:- * Establishing a highly successful business venture to pur...
View Profile
Freelance Mobile developer in Clovis, United States
Experienced Full Stack Software Developer
Strong business and technical analysis skills, with the drive and know how to get a project done on time. Passion for creating cutting edge software on the web, desktop and

mobile

platforms while making the UI very user friendly and functional. Always looking for that next project to challenge me and enhance my skill set.
View Profile
Freelance Mobile developer in Chatswood, Australia
Full Stack Javascript/Nodejs Designer/Developer with Enterprise-scale API/Data Architecture experience
Hi, thanks for looking me up. I'm a hands-on Software Designer, Architect and Developer with deep experience in front-end design/development and systems engineering, with a strong focus on coaching teams to learn, adapt and innovate. Most of my work for customers is around solving complex business problems through people and technology. I'm technology agnostic, with the exception that there are only a given number of technologies one can truly master in a lifetime (as listed above). My experience ranges from designing and building to managing, leading, coaching mostly in medium to very large enterprises. These days I spend more time working with scale-ups and a couple of start-ups. I'm also an agile coach, though I prefer to focus on building stuff and technology coaching. Feel free t...
Are You a
Mobile
Developer?
Get paid while making an impact. Become a Codementor for the next wave of makers.
Apply Now