Freelance Mobile apps Developers Available for Hire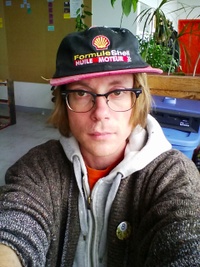 Hire Now
Freelance Mobile apps developer in Ashburn, United States
Creative scientific-mind | Critical Developer at InfiniteInternet.ca
Creating platform agnostic

mobile apps

is one of my favourite tasks as a developer. I'm a strong believer that JavaScript hybrid applications represent the future of mobile development. Comfortable working either in Swift or Java for iOS or Android specific apps, but I also know how to develop beautiful platform agnostic hybrid apps for any budget.
Hire Now
Freelance Mobile apps developer in Carnegie, Australia
Software Engineer at Blitzm Systems
Most of my projects have involved native mobile application development. I've refined the process and tools I use to create mobile apps. This includes automating as much as possible as well as using code-generation and automated unit-testing to remain highly productive.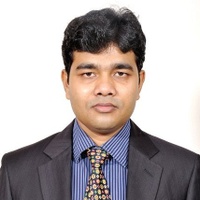 Hire Now
Freelance Mobile apps developer in Noida, India
Computer Vision and Image processing, Video analytics, Optical Character Recognition expert with OCR engine available
We have developed many mobile applications on various platforms like Android, iOS, Windows, Symbian etc. We have in-house team to develop applications and have rich experience in working with Fortune 500 companies.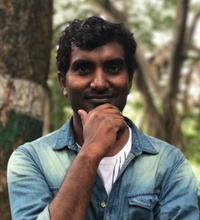 Hire Now
Freelance Mobile apps developer in Mysore, India
I can help you with .NET, Android, Web, iOS, C and Azure.
I work has a solution architect, and have been training in one form or the other for the last 5 years. I am good at teaching those who are completely new to a particular topic. For instance, lets say you have been a web forms (dot net) developer all this while. However, you have been advised that you will be working on dot net MVC from the next project. In situations like that, where you are learning something entirely new but still wish to harness what you already know, I am the guy for you. Another instance would be, you are really now starting your journey into the wonderful but terrifying world of development (it could be android, web, iOS or Azure) and you want someone to ease you into this. Well, I am that trainer. I am patient, i can be wonderfully funny, use all sorts of dramati...
Hire Now
Freelance Mobile apps developer in Ashburn, United States
Computer Scientist
Building things like software products and intelligent machines and systems is the best job in the world! So if you want to have a chat about computers, let me know.
Hire Now
Freelance Mobile apps developer in Vancouver, Canada
Developer with over 15 years of professional experience in various technologies.
Developer with over 15 years experience building software in various industries, most recently focused on iOS apps and creative applications using Swift and C++. I have a strong computer science background with emphasis on software architecture and user interfaces. I have worked in aerospace (including a contract for NASA), telecommunications (Nokia), video games (Capcom, Ubisoft) and social-network startups. Most recently I am working on freelance projects and pursuing my interest in blockchain technology and cryptocurrencies.
Hire Now
Freelance Mobile apps developer in Douglassville, United States
Experienced Software Engineer
Skills • Extensive use and knowledge of Erlang, JavaScript, Python, C, C++, Objective-C, Swift. • Shipped software products using industry-standard frameworks such as Backbone.JS, SproutCore, Knockout.JS, Cocoa, UIKit, CoreGraphics, PyObj-C. • Experience with the use and operation of relational (Postgres, SQLite) and non-relational (CouchDB, MongoDB) databases. • Fluent with common protocols such as HTTP, REST, WebSockets, TCP/UDP Sockets, SSL/TLS, MDM, RFID (LLRP).
Hire Now
Freelance Mobile apps developer in Chatswood, Australia
Full Stack Javascript/Nodejs Designer/Developer with Enterprise-scale API/Data Architecture experience
Hi, thanks for looking me up. I'm a hands-on Software Designer, Architect and Developer with deep experience in front-end design/development and systems engineering, with a strong focus on coaching teams to learn, adapt and innovate. Most of my work for customers is around solving complex business problems through people and technology. I'm technology agnostic, with the exception that there are only a given number of technologies one can truly master in a lifetime (as listed above). My experience ranges from designing and building to managing, leading, coaching mostly in medium to very large enterprises. These days I spend more time working with scale-ups and a couple of start-ups. I'm also an agile coach, though I prefer to focus on building stuff and technology coaching. Feel free t...
Hire Now
Freelance Mobile apps developer in Benedita, Portugal
Hire Now
Freelance Mobile apps developer in London, United Kingdom
Experienced developer with wide expertise. Teaching and mentoring experience.
I have a broad expertise in software development, from embedded programming, to full stack Javascript web applications. I have built several products from scratch over the past few years as a team lead and startup founder. This includes realtime components to web applications. I have a strong knowledge of functional programming, and Lisp-family languages, with an appreciation for functional design of applications. I founded and organise a Programmer's Study group, and we have studied Machine Learning in the past, and I would be comfortable teaching the principles of Machine Learning. You can find the code we created at the study group online here: https://github.com/CambridgeProgrammerStudyGroup/machine-learning I have taught game development programming (including for universit...
Hire Now
Freelance Mobile apps developer in Killeen, United States
React / React Native / Node
I work with Node, React, React Native, KOA, and all things Javascript. My focus is on front-end, mobile, and user experience design. My background came from C# MVC plus many other paths over the last 20 something years. You may recognize my name from my previous speaking arrangements with Microsoft or from Larry Roof's books (WROX). I was awarded the "Best of Miercomm" award for my design and implementation of NEC's unified communication client, and all those loyalty kiosks in GameStop stores were designed and written by me :) You can find me hanging out on my open source projects: Defunctr, and ThunderFlurry. I am also a contributing member to Keystone, React Native, and a few others.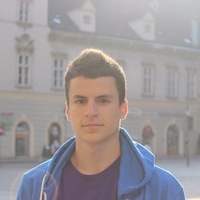 Hire Now
Freelance Mobile apps developer in Ashburn, United States
Computer science student and Apple fanboy, in love with iOS development
I am a young and hardworking software engineer. With 2 year experience in software engineering, I am mainly focused on mobile technologies and developing mobile applications for iOS and Android. During last few months I'm getting more into React Native. I have an organized approach to software development. I make clean, carefully thought out and high quality solutions to each problem I face. I see programming as a kind of art and love the creative side of it. I enjoy helping others learn, solve their coding problems, and make their ideas become an amazing app.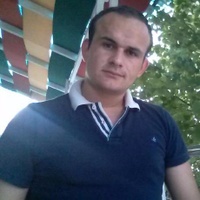 Hire Now
Freelance Mobile apps developer in Ashburn, United States
Mobile Developer
I am a mobile developer Mobile technologies have always been my passion and most of my time consists of working on new apps, learning new things (more cutting edge, the better) or brainstorming new ideas. My primary focus is native Android development, also I'm also keeping an eye out for React Native for building cross-platform mobile apps. In my free time I write technical articles and contribute to Open Source projects.
Hire Now
Freelance Mobile apps developer in Ahmedabad, India
Mobile App and Website Development and IT Software Developer
Moon Technolabs is a full-service Web & Mobile Application Development Company India, We providing custom Web & Mobile App solutions to the clients across the world and Certified Best Mobile App Development Startup Company, July 2016 by Silicon India poised to take the world by storm with its quality app development solutions and winner of GESIA AWARD 2015 for the best Mobile App Development Company in Gujarat, offering you best solution under one roof. We Offer: => Mobile Application Development => Emerging App Development - Apple & Android Wear App Development => MacOS and Windows Desktop Software Developer => Website Design & Development => Web Application Development => eCommerce Design & Development => CMS Development => Open Source Customization (Magento, Drupal, Joomla, Word...
Hire Now
Freelance Mobile apps developer in Lansdale, United States
Mobile Solutions Expert
Developer and project lead on a wide variety of projects from

mobile apps

and web applications to data processing and games. Love iOS & grok Autolayout.
Are You a
Mobile apps
Developer?
Get paid while making an impact. Become a Codementor for the next wave of makers.
Apply Now